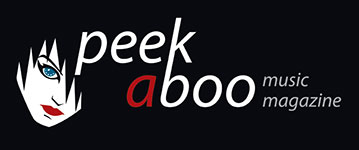 like this news item
---
---
Ahead of their upcoming album release, Barcelona-based MOURN are sharing new single 'Irrational Friend', which is taken from their record 'Ha, Ha, He', due June 3rd via Captured Tracks.
Laden with the band's intricate take on post-punk, 'Irrational Friend' is inspired by William Blake's "The Laughing Song" and much like the poem itself, the track is sort of a last gasp of screaming laughter on an album that's marked in real time.
Listen here
MOURN's Jazz Rodríguez Bueno explains the band's previous single 'Second Sage' saying, "This song is about last August. I was feeling alone, I had nothing to do so I spent the most of the time playing the Legend of Zelda, Ocarina of Time. That was the only thing that made me feel good at that time, and it made me feel kind of useful somehow. One day after playing, I picked my guitar and started talking about it. It's basically about me waiting for someone to talk to me while I am in the Fire Temple."
MOURN's self-titled 2014 debut LP gave the world an interesting idea: Catalonian teenage wunderkinds making authentically great guitar-based music in an era where it's considered almost unfashionable. Since that period, the band has faced some very real issues, both personally and professionally, things that 17-to-20 year olds normally don't have to worry about. When dealing with such a youthful band, you worry about how they will live up to the early attention as it begins to dissipate. Upon hearing Ha, He, He. for the first time, it turns out, we never needed to look forward to MOURN growing into a great band; they already are one.
As the opening bars of 'Flee' gallop into 'Evil Dead,' it's instantly evident that MOURN will continue their speedy ascent from local curiosity into an international band on the rise. Ha, Ha, He. is sonically deep, heavy and manages to retain all the immediacy of their successful debut MOURN. It's one of those rare records where you watch a band's level of sophistication grow leaps and bounds without losing the foundation and simplicity of what made people take note in the first place.
Ha, Ha, He. has all the twists and turns of Post-Rock from its Chicago heyday bolstered by the melodic quirkiness of a new influence for the band, Throwing Muses. On 'Brother, Brother' and 'Howard,' we see MOURN through a pop lens: undeniably catchy, but intricately performed and still somehow "heavy." This is a band that can play around with the pop format in a way that doesn't degrade their songwriting talent to the lowest common denominator. Not an easy task. On the challenging-yet-beautiful 'Second Sage,' it becomes apparent that MOURN have begun to carve out their own niche and their songs are no longer fits of inspiration indebted to their heroes, but just the band being themselves.
The penultimate 'Irrational Friend' takes its chorus, 'Ha. Ha. He!' from William Blake's "The Laughing Song," a poem from his Songs of Innocence and Experience. You can sense the band working through their experiences as a group of young and talented people entering their 20s. They face a future that can be equally rewarding and cruel, with respect to their career in music as well as life in general.