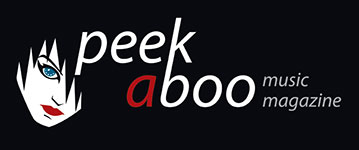 like this news item
---
---
Nonetheless by Echo Beatty is one of the releases we most look forward to this year. For the successor of her debut album Tidal Motions Echo Beatty (Jochem Baelus and Annelies Van Dinter) went to Berlin to get inspiration.
The new CD was mastered by James Plotkin (Sunn O, Earth, Isis) and is often compared with Beth Gibbons, Patti Smith and the late Nick Cave. Just to say that Echo Beatty makes impressive music.

The new CD also includes a tour. These are the dates on which you can see Echo Beatty. Do it, as Echo Beatty impresses!
25/03 Tumult, Ghent
27/03 Brakke Grond, Amsterdam
01/04 RELEASE at Het Bos, Antwerp
08/04 Homeplugged, Brussels
18/05 Het Stuk, Leuven
19/05 Café Café, Hasselt
26/05 Vooruit, Ghent
27/05 252CC, Ekeren
03/06 Leverkusen
---
Zonder twijfel is Nonetheless van Echo Beatty één van de releases waar we dit jaar het meest naar uitkijken. Voor de opvolger van haar debuut Tidal Motions trok Echo Beatty (Jochem Baelus en Annelies Van Dinter) naar Berlijn om er inspiratie op te doen voor het nieuwe album.
De nieuwe cd die werd gemasterd door James Plotkin (Sunn O, Earth, Isis) wordt vaak vergeleken met het werk van Beth Gibbons, Patti Smith en de latere Nick Cave. Dit maar om te zeggen dat Echo Beatty imponerende muziek maakt.
Bij de nieuwe cd hoort ook een toer. Dit zijn de data waarop je Echo Beatty kan zien. Doen, want Echo Beatty maakt indruk!
25/03 Tumult, Gent
27/03 Brakke Grond, Amsterdam
01/04 RELEASE at Het Bos, Antwerpen
08/04 Homeplugged, Brussel
18/05 Het Stuk, Leuven
19/05 Café Café, Hasselt
26/05 Vooruit, Gent
27/05 252CC, Ekeren
03/06 Leverkusen