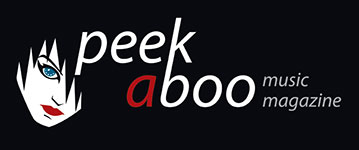 like this news item
---
---
Tangent, the Dutch electronic ambient band that had releases on Mindtrick and Tympanik Audio is back with a third album. The band's music is characterized by the use of electronics with more traditional instruments. Ralph Reijendam and Robbert Kok who are also involved in Fire Walk With Us, Rob Klerkx and the Secret, Disavowed and Synesis Absorption always strive for perfection, trying to get the absolute sound.
Collapsing Horizons will be released in September on n5MD and is described by the duo as a sonic journey with arching atmospheres and themes, watching our reality and see how things change. Our personal reality is constantly changing and according Tangent it is a good idea to give yourself some perspective, simply because change is not always easy.
Collapsing Horizons is a limited released on CD, clear with white splatter vinyl, and transparent blue with white vinyl.
---
Tangent, de Nederlandse electronica-ambient die eerder releases op Mindtrick en Tympanik Audio had is er opnieuw met een derde plaat. Hun muziek wordt gekenmerkt door het gebruik van elektronica met meer traditionele instrumenten. Ralph van Reijendam en Robbert Kok die ook betrokken zijn bij Fire Walk With Us, Rob Klerkx and the Secret, Disavowed en Synesis Absorption streven steeds naar perfectie, zeg maar het absolute geluid.
Collapsing Horizons komt in september op n5MD uit en wordt door het duo omschreven als een sonische reis met gebogen sferen en thema's, het kijken naar onze werkelijkheid en zien hoe dingen verschuiven. Onze persoonlijke werkelijkheid verandert voortdurend en volgens Tangent is het daarom een goed idee om jezelf wat perspectief te geven, gewoonweg omdat verandering niet altijd gemakkelijk is.

Collapsing Horizons wordt gelimiteerd uitgebracht op cd, wit doorschijnend vinyl en blauw-wit transparant vinyl.