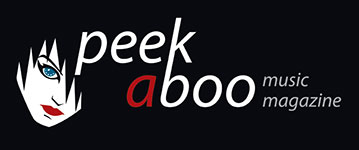 like this news item
---
---
New Model Army is back this year. The punk rock of New Model Army which was formed in 1980 never made the charts, but the band sold millions of records and had an army of loyal fans worldwide.The strength of New Model Army is probably the diversity of its style, as both the goth or rock fan has a soft spot for this band from Bradford.
After the success of the last album Between Dog and Wolf from 2013, New Model Army returns with a new record Winter which is in stores on 26th August and is released on their own label, Attack Attack.
According to the band, the new album fits perfectly with the previous one, although you can hear echoes of their classics The Ghost of Cain and Thunder and Consolation.
On 19th August, a single that includes two new songs will also be available.
Founder Justin Sullivan about the album: "Between Dog and Wolf" opened up a lot of creative doors for us, so it was exciting to go and look inside. The results were not necessarily planned – as usual we felt our way - but I think "Winter" has a really strong identity. It is very much the sound of people in difficult places – something that so many of us can relate to at the moment, on a lot of different levels. It is a much more of a band album than "Between Dog and Wolf" and we made a deliberate choice in mixing it to sound more aggressive and a little less polished".
---
De in 1980 opgerichtte New Model Army is dit jaar weer helemaal terug. De punkrock van de band rondom Justin Sullivan haalde nooit de hitparade, maar verkocht wel miljoenen platen en wereldwijd kunnen ze op een leger loyale fans rekenen. De kracht van New Model Army is wellicht de diversiteit van hun stijl, want zowel de goth als de rockliefhebber heeft wel een boontje voor deze band uit Bradford.
Na het succes van hun vorige cd Between Dog and Wolf uit 2013 is New Model Army er weer met een nieuw album Winter. Vanaf 26 augustus ligt hun nieuwste in de winkelrekken die is uitgebracht op hun eigen label Attack Attack.
Volgens de band sluit de nieuwe cd perfect aan bij de vorige, maar hoor je er ook echo's in van hun klassiekers The Ghost of Cain en Thunder and Consolation.
Naast een cd komt er op 19 augustus ook een gelimiteerde single met daarop twee nieuwe songs.