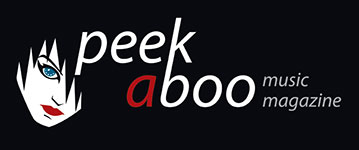 like this news item
---
---
Rise, the third Projekt release from Belgian soundsculptor Stratosphere (a.k.a. Ronald Mariën), is a world of shimmering drones, engaging post-rock, and quiet passionate ambient.
The album displays an expansive emotional palette; the darker sounds are less harsh and, dare we say, optimistic. The difficult period of Mariën's life now behind him, a new dawn has risen and is audible in his music.
Rise is seven tracks within the post-rock sound Mariën has traversed his entire career. Mysterious and mournful, the guitar-based moods of Rise have a sense of hopefulness — a calm sky opening after dark, difficult storms.
---
Rise, het derde album op het Projekt label van de Belgische geluid beeldhouwer Stratosphere (ook bekend als Ronald Mariën), is een wereld van glinsterende drones, boeiende post-rock, en rustige gepassioneerde ambient.
Het album is een expansieve emotioneel palet; donkere geluiden die minder hard zijn en, als we het mogen zeggen, optimistisch.
De moeilijke periode in het leven van Mariën ligt nu achter hem. Er is een nieuwe dageraad en dit is hoorbaar in zijn muziek. Rise is zeven tracks binnen de post-rock die Mariën in zijn hele carrière heeft doorlopen. Mysterieus en treurig, de gitaar-gebaseerde stemmingen van Rise hebben een gevoel van optimisme - een blauwe, kalme hemel die zicht opent na een donkere, zware storm.
click.icptrack.com/icp/relay.php?r=25749105&msgid=984000&act=8LDP&c=167840&destination=www.projekt.com/store/product/pro00317