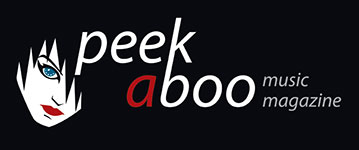 like this news item
---
---
Conceptualised and formed in 2012 on a corner desk of a bedroom in Charlotte, North Carolina, IIOIOIOII (simply pronounced I.O.) is the brainchild of one Chris Gurney - a prolific producer and songwriter who is well known within the international electronic music community for his original tracks and remix work.
Initially a low-key, 5 track digital only release in 2015, the expanded edition of Post Brimstone includes all five original tracks plus the brand new song In Disguise and diverse and innovative selection of remixes from Avarice in Audio, SØLVE and label mates Nature of Wires. Down tempo, emotive electronica that is sometimes bright and uplifting, sometimes dark and brooding - lay back, grab your favourite pair of headphones and let IIOIOIOII take you on a journey into his bittersweet world.
Outside of the studio it's been an exciting 12 months for IIOIOIOII as Chris has taken the project live, performing alongside cult US acts Crunk Witch, Astari Nite and Peelander Z among others. Post Brimstone [Expanded Edition] is officially released on the 26th of August 2016 in digital and limited cassette editions. A brand new, full length album is currently in production.