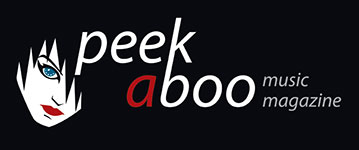 like this news item
---
---
B-Wave is proud to announce another great act for the B-Wave Festival: NOTHING BUT NOISE !
Nothing But Noise is a Belgian trio and consists of Dirk Bergen (ex-Front 242), Erwin Jadot and Daniel B (Front 242 member), who returned to his original analogue weapons with a more cinematic vision.
Their first release "Not Bleeding Red" immediately became a highly acclaimed album and was available on CD and vinyl. Especially for "Record Store Day" they released "Music for Muted TV" and was only available as a 10 inch vinyl disc. Several performances followed in those years and now, in 2016, B-Wave is proud to have NOTHING BUT NOISE live on stage!
---
B -Wave trots om Nothing But Noise: een Belgisch trio dat bestaat uit Dirk Bergen (ex-Front 242) , Erwin Jadot en Daniel B (Front 242 lid), die naar hun oorspronkelijke analoge wapens teruggrijpen, maar met een meer filmische visie. Hun eerste release Not Bleeding Red werd meteen een veelgeprezen album en was beschikbaar op cd en vinyl. Speciaal voor Record Store Day brachten ze Music For Muted TV uit en was alleen beschikbaar als een 10 inch vinyl.