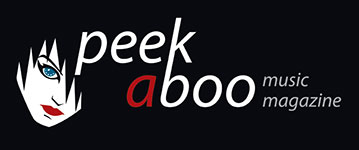 like this news item
---
---
A few months ago we introduced you Start, the debut of the Russian synth pop band Omnimar that did well, especially in Germany.
Logic: Omnimar manages to write melodic tracks, and is sexy too!
Through darkTunes a remix album: Restart is released now including remixes, plus some covers. The bands got the help from acts like EXTIZE , Binary Division and Cutoff: Sky.
---
Een paar maanden geleden introduceerden we jullie Start, het debuut van de Russische synthpopband Omnimar die het vooral in Duitsland goed deed.
Logisch: Omnimar slaagt erin om melodieuze tracks te schrijven, en is bovendien nog sexy ook!
Via de darkTunes verschijnt er nu een remixalbum: Restart waarop je naast remixes ook een aantal covers vindt. Aan het album hielpen acts als EXTIZE, Binary Division en Cutoff:Sky mee.