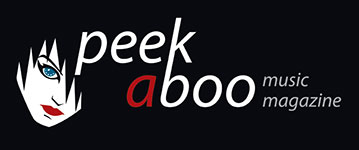 like this news item
---
---
Peripheral Minimal is proud to announce the album, 'Aus Den Anti-Imperialistischen Tagebüchern', by In Namen Des Volkes.
INDV is the brainchild of Hamburg resident Matthias Schuster (also of Bal Paré, Das Institut, Geisterfahrer and others), and creates a more heavy-weight style of Minimal Synth in the spirit of D.A.F., or even early Front 242. The tracks were taken directly off cassettes and reworked with added vocals, whilst maintaining the original 80s recording techniques of 4-track and purely analogue instrumentation, strictly no plug-ins or digitalism here!
Matthias has been actively producing complex synthetic sounds since the late 1970s, having released seminal albums and singles on respected labels such as, Plastic Frog, Minimal Wave and Medical Records. His passion for all things analogue seems to be irrepressible, devoting a considerable amount of time to myriad projects each with their own unique qualities and sonics. He musically switches from Neue Deutsche Welle stylings, to Minimal Synth and proto-EBM with great dexterity and a rare continuing dedication.
The album is presented in a luxurious digipak and limited to 300 copies. Recorded between 1980 – 2015. Artwork by Kilgore Trout.
---
Peripheral Minimal kondigt met trots het album Aus Den Anti-Imperialistischen Tagebüchern van In Namen Des Volkes aan.
Indv is het geesteskind van de Hamburgse muzikant Matthias Schuster (ook bekend van Bal Paré, Das Institut en Geisterfahrer en anderen). In de underground is hij beroemd voor zijn minimal synth in de stijl van DAF en de begindagen van Front 242. De tracks werden van de oorspronkelijke cassettes genomen en aangevuld met toegevoegde vocals, maar met behoud van de originele jaren '80- opnametechniek van de 4-sporen en pure analoge instrumentatie, dus geen digitale bewerkingen!
Matthias is altijd bezig geweest met de productie van complexe synthetische geluiden sinds de late jaren 1970, en bracht baanbrekende albums en singles uit op gerespecteerde labels zoals Plastic Frog, Minimal Wave en Medical Records. Zijn passie voor alles wat analoog is, is onvoorstelbaar, net zoals zijn talloze projecten, elk hun eigen unieke kwaliteiten en geluiden, waarbij hij is betrokken. Hij schakelt van Neue Deutsche Welle naar Minimal Synth tot proto-EBM.
Het album wordt in een luxe digipak gepresenteerd en is gelimiteerd op 300 exemplaren met opnames tussen 1980 en 2015. De artwork is van Kilgore Trout.