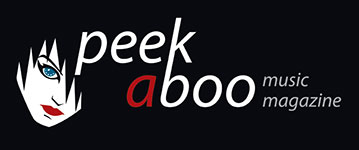 like this news item
---
---
Five years after Let England Shake, the album for which PJ Harvey won her second Mercury Price in 2011 (she won her first one for Stories From The City – Stories From The Sea in 2001) the successor is ready. Her 9th studio album, The Hope Six Demolition, will be released on 15th April on Island Records. People who visited Somerset House in London could witness these recording sessions. Recordings in Progress was a part of an exhibition. Visitors could see her working with producer Flood and John Parish through a one-way glass.
Polly-Jean Harvey travelled to Afghanistan, Kososvo and Washington with photographer/filmmaker Seamus Murphy. Not only for inspiration for The Hope Six Demolition Project, but also for her poetry book, The Hollow Of The Land, that was published last year.
The single The Wheel was released and can be heard on the internet, just as 2 album trailers. These trailers feature the songs The Community Of Hope and The Wheel.
PJ Harvey will be touring next summer. She will mount the stages of Roskilde and Werchter among others.
---
Vijf jaar na Let England Shake, het album waarmee PJ Harvey haar tweede Mercury Prize kreeg (ze won haar eerste voor Stories Of The City – Stories Of The Sea in 2001)
is de opvolger klaar. Haar negende studio-album, The Hope Six Demolition Project verschijnt op 15 april op Island Records. Vorig jaar konden bezoekers van het Somerset House in Londen de opname sessies bijwonen. Recording in Progress was een onderdeel van een tentoonstelling. Bezoekers konden toen door een glaswand PJ aan de slag zien met producer Flood en John Parish.
Polly-Jean Harvey reisde samen met fotograaf en regisseur Seamus Murphy naar Afghanistan, Kosovo en Washington om er inspiratie op te doen. Niet alleen voor The Hope Six Demolition, maar ook voor The Hollow Of The Land, een boek met poëzie van haar hand dat vorig jaar verscheen.
De song The Wheel, dat als single werd uitgebracht is ondertussen integraal te beluisteren op het internet, waar ook twee albumtrailers circuleren rond waarop je de nummers The Community Of Hope en The Wheel te horen zijn.
PJ Harvey gaat ook op tournee komende zomer. Ze doet ondermeer Roskilde en Rock Werchter (2 juli) aan.