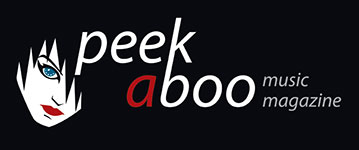 like this news item
---
Pre-Front 242 project Underviewer releases first single form their upcoming album 'Wonders & Monsters'
01st of November 2016, 10:14
---
As diehard F242 ranters probably well know, the Brussels-based artists Patrick Codenys and Jean-Luc De Meyer used to work together as a duo since 1978 under the UNDERVIEWER moniker, using a bass, synthesizers, rhythm boxes and a tape recorder… So before joining FRONT 242 in 1981 and devoting several decades to this band,
Dormant for over 30 years, UNDERVIEWER recently recovered tracks from their early 4-track tape recordings or even recreated some of them by meticulously reusing the same vintage machines, to prepare the release in December 2016 of their forthcoming full length album "Wonders & Monsters".
Today they released "Nobody But You", a 2-track single that will make you fall under the poisonous charm of UNDERVIEWER's minimal electro pop-wave carried by the distinctive and matchless voice of Jean-Luc De Meyer and fueled by Patrick Codenys' sharp and modern production style.
UNDERVIEWER will present their 'Wonder & Monsters' for the first time and live on BIMFEST XV - DAY 1 - Friday December 16th in De Casino (St-Niklaas, Belgium) )together with Suicide Commando, Dive and Super Dragon Punch!