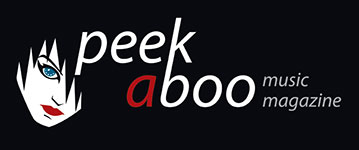 like this news item
---
Psy'Aviah & Kyoko Baertsoen launch 'magical' and 'out of this world' music video
19th of June 2016, 13:51
---
Psy'Aviah and Kyoko Baertsoen launch a brand new music video for their most recent collaboration "Alcubierre Drive": The song is taken from the most recent Psy'Aviah full length "Seven Sorrows, Seven Stars".
Both the music, atmosphere and lyrics draw from the movie Interstellar's thematics and atmosphere. It's a kind of personal soundtrack to the movie where father and daughter are being seperated. But those events are transposed to the "real world", where to lovers, friends and family sometimes grow apart due to work, differen lifestyles and much more... As the chorus says: "Breaking the wall of sound, chasing the speed of light, we grew apart, we lost each other".
The music video is edited by Yves Schelpe and portrays vocalist Kyoko Baertsoen in a special "magic" almost "outworldy" atmosphere. This to create a link to the movie that inspired both this song and the album "Seven Sorrows, Seven Stars", but also to create a certain distance from the vocalist & the viewer to symbolise the "growing apart".
LYRICS:
time, crusaders of space
moving on the waves
past, present, future
as planets gravity moved us
towards each other
breaking the wall of sound
chasing the speed of light
we grew apart, we lost each other
out of time, out of sync
we grew apart, we lost each other
moving, once we were
on the same speed at the same rate
floating into space
moving on the waves
pulling me away
on a path to forever
breaking the wall of sound
chasing the speed of light
we grew apart, we lost each other
out of time, out of sync
we grew apart, we lost each other
out of time, out of sync
out of time, out of sync
we are chasing the speed
we lost each other
breaking the wall of sound
chasing the speed of light
we grew apart, we lost each other
out of time, out of sync
we grew apart, we lost each other
breaking the wall of sound
chasing the speed of light
we grew apart, we lost each other
out of time, out of sync
we grew apart, we lost each other