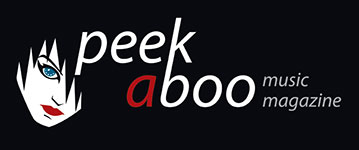 like this news item
---
---
Les Disques du Crepuscule releases a CD by The Names with very rare material.
Names In Mutation includes the first solo cassette by guitarist Marc Deprez that is released in April 1981.
100 copies were made of Balade à Tervueren, and the similarity to The Durutti Column is striking. The track was also included on the Crépuscule video tape Umbrellas in the Sun.
Furthermore you will find on this album a series of live recordings (under the name Names In Mutation, because it was the dark side of the band) of a gig at the Beursschouwburg in Brussels on 3rd February 1982.
This is the track list:
1. Balade à Tervueren (K7)
2. A Coeur Fendre (K7)
3. Véronique (K7)
4. NIM intro (WvM)
5. Véronique (interval)
6. Music for Someone (live)
7. Leave Her to Heaven (live)
8. (This Is) Harmnony (live)
9. Shanghai Gesture (live)
10. Light (live)
---
Les Disques du Crépuscule brengt een cd uit van The Names met daarop zeer zeldzaam materiaal.
Op Names In Mutation vind je allereerst de solocassette die gitarist Marc Deprez in april 1981 uitbracht.
Er werden 100 exemplaren van Balade à Tervueren gemaakt, en de gelijkenis met The Durutti Column is treffend. De track stond ook de Crépuscule videotape Umbrellas in the Sun.
Verder vind je op deze cd ook een resem liveopnames (onder de naam Names In Mutation, omdat het de donkere kant van de band was) van het optreden in de Brusselse Beursschouwburg op 3 februari 1982.
Dit is de tracklist:
1. Balade à Tervueren (K7)
2. A Coeur Fendre (K7)
3. Véronique (K7)
4. NIM intro (WvM)
5. Véronique (interval)
6. Music for Someone (live)
7. Leave Her to Heaven (live)
8. (This Is) Harmnony (live)
9. Shanghai Gesture (live)
10. Light (live)