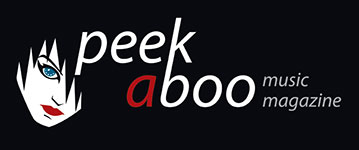 like this news item
---
---
Releases on Warp Records are always something special. You should just try to pronounce the name of Ψ, the second album by patten on Warp. Let us help you. Just say psi and you got it.
The new album from this British duo has become a combination of post punk industrial, hi-tech electronics and pop.
According to the English duo nearly all styles were an inspiration: hardcore dance, goth, the pop of Rihanna or just techno.
We can already offer the first video Sonne.
---
Releases op Warp Records zijn steeds een buitenbeentje. Zo moet je maar eens proberen om de naam van het nieuwe album Ψ van patten proberen uit te spreken. Laten we je helpen. Zeg gewoon psi en je hebt beet.
Het nieuwe album van dit Engelse duo is wederom een combinatie van post punk industrial, hi-tech electronics en pop geworden. Volgens het duo waren zowat alle stijlen een inspiratie: hardcore dance, goth, de pop van Rihanna of gewoon techno. Wij mogen je alvast de eerste video Sonne aanbieden.