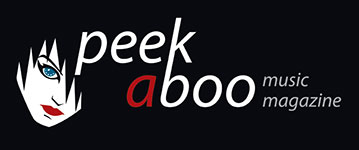 like this news item
---
---
Synths Versus Me is a prolific duo formed by Vanessa Asbert and Nico Cabañas. They have already a bunch of releases edited by Oráculo Records. Minimal Synth, EBM and Cold Wave from Lloret de Mar (Spain).
This 12" EP includes two brand new tracks and two exclusive remixes. The original version of "1987" is an atomic bomb of pure vintage EBM in the vein of Signal Aout 42 and Front 242. The remix done by Dirk Da Davo from The Neon Judgement keeps the feeling of the track but adding some drums, guitar samplers and sequences trademarked by this Belgian legend. On the b-side there is the original mix of "Aimless Device", an electro-pop tune with catchy melodies, analogic bass lines and female voices. The remix prepared for this track by the new american sensation Boy Harsher is a surefire dancefloor full of hypnotic beats and dark atmospheres.
All tracks remastered by Eric Van Wonterghem at Prodam Studios (Berlin).
Tracklist: A1.1987 (Original mix) A2.1987 (Dirk Da Davo //The Neon Judgement// mix) B1.Aimless Device (Original mix) B2.Aimless Device (Boy Harsher Flesh mix)