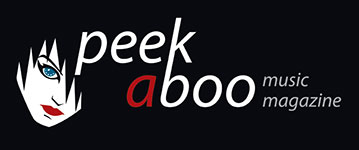 like this news item
---
---
More and more the French based Unknown Pleasure Records unfolds itself as the label to follow if you want to be aware of what is hot in the dark dance music scene. The compilation of David Carretta is just out, and the label already announced its newest release to: the debut of Maman Küsters from Brittany.

This duo consists of Gaël Loison (who also plays with Dale Cooper Quartet & The Dictaphones ) and Cyril Pansal ( HF90 & PanMe ).
Their debut Sous la Peau de Maman Küsters will be released this month and is described as a radioactive mix of Liaisons Dangereuses , Front 242 and DAF , and with lyrics that remind of Serge Gainsbourg and Alain Bashung. The CD was mastered by Gregg janman who already worked with NIN, Coil and OMD.
---
Meer en meer ontplooit het Franse Unknown Pleasure Records zich als het te volgen label voor de donkere dansmuziek. De compilatie van David Carretta is nog maar net uit, en het label kondigt al zijn nieuwste release aan: het debuut van Maman Küsters uit Bretagne.

Dit duo bestaat uit Gaël Loison (die ook bij Dale Cooper Quartet & the Dictaphones zit ) and Cyril Pansal (HF90 & PanMe).

Hun debuut Sous la Peau de Maman Küsters verschijnt deze maand en wordt omschreven als een radioactieve mix van Liaisons Dangereuses, Front 242 en DAF, en met teksten die aan Serge Gainsbourg en Alain Bashung doen herinneren. De cd werd gemasterd door Gregg Janman die reeds met NIN, Coil en OMD werkte.