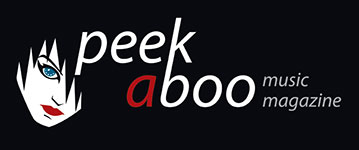 like this news item
---
---
The Belgian punk legend The Kids celebrates its 40 years of existence this year. During four decades the Belgians aren't ashamed to have their say, and they played the whole world with their punk anthemsThe Belgian birthday parties are at :27th FEBRUARY Ghent , De Centrale4th MARCH Sint-Niklaas, De Casino.In Ghent the rock band Black Tolex will be the support act.
---
De Belgische punklegende The Kids heeft dit jaar een feestje te vieren: ze bestaan dit jaar 40 jaar. Vier decennia lang schoppen de Belgen met plezier tegen de schenen. En met succes, want hun punkanthems worden wereldwijd op concerten meegebruld.
De verjaardagsfeestjes gaan door in:
27 FEBRUARI Gent, De Centrale
4 MAART Sint-Niklaas, De Casino.
Tijdens het optreden staat Black Tolex als voorprogramma op de planken, onversneden rock uit (jawel!) Anzegem.