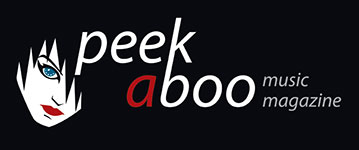 like this news item
---
---
John Foxx is undoubtedly one of the greatest legends in electronic music. Foxx asked his admirers to cover one of his songs, and the subsequent response was great. To name a few: Steve Mallinder of Cabaret Voltaire (now Wrangler), Xeno & Oaklander , LoneLady and The Soft Moon.
Of course it's not that surprising as The Soft Moon already worked with Foxx on the album Evidence.
Anyway, the cover is a fact now: enjoy The Soft Moon's version of No One 's Driving.
---
John Foxx is zonder twijfel één van de grootste legendes uit de elektronische muziek. Foxx vroeg wie zin had om één van zijn nummers te coveren, en de respons daarop was groot. Om er een paar te noemen: Steve Mallinder van Cabaret Voltaire (nu Wrangler), Xeno & Oaklander, Lonelady en The Soft Moon. Nu zo verwonderlijk is dat natuurlijk ook weer niet, want The Soft Moon werkte al eerder samen met Foxx op het album Evidence.
Maar goed, de cover is een feit: geniet mee van The Soft Moons versie van No One's Driving.