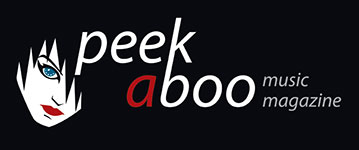 like this news item
---
---
The Temper Trap today announce their eagerly-awaited third album Thick As Thieves and debut its first single, the anthemic Fall Together, available to stream and buy now. Thick As Thieves is available to pre-order from today ahead of its release on 10 June via Infectious Music / Liberation Music / Glassnote Records.
Thick As Thieves sees the Temper Trap collaborating with outside songwriters for the first time in their history, with striking results. Justin Parker (Lana Del Rey, Sia, Bat For Lashes) worked on Fall Together, whilst the album also features collaborations with Ben Allen (Animal Collective, Deerhunter) and Malay, co-writer & producer of Frank Ocean's Channel Orange. Thick As Thieves, the title track of the album, is also available to stream and buy from today, and is already proving a hit in the band's native Australia. The track sees the band working with Pascal Gabriel (Ladyhawke, Goldfrapp) to explore new musical ground while remaining true to their inimitable signature sound.
The Temper Trap have now sold more than one million albums and their songs have been streamed more than 200 million times on Spotify and 20 million times on YouTube. They first came to prominence in 2009 with their acclaimed debut album Conditions, which, propelled by the global hits Sweet Disposition, Fader and Love Lost, saw them crash land into the charts in their native Australia, their adopted homeland of the UK, and worldwide. The band's self-titled second album, The Temper Trap, spawned the hits Trembling Hands and Need Your Love, and saw them catch the attention of the likes of Coldplay, Africa Express and the Rolling Stones, all of whom asked the band to join them on tour, whilst they also graced the stages of major festivals including Glastonbury, Lollapalooza and Coachella. In between they were nominated and won a number of prestigious ARIA Awards in Australia, as well as receiving a nomination for best international group at the BRIT Awards.
The Temper Trap toured throughout 2012 and 2013, before giving fans a glimpse of work-in-progress new material with three intimate fan-club shows at Oslo, London in 2014 and a handful of festival shows, and then disappearing from view to work on the new record. The band return to the live arena this summer, with a handful of intimate shows and a string of festival dates; see below for UK shows and thetempertrap.com for the full list of dates.
The Temper Trap @ PUKKELPOP 20.08.2016
The Temper Trap are Dougy Mandagi (vocals, guitar), Jonathon Aherne (bass, vocals), Toby Dundas (drums, vocals) & Joseph Greer (keyboards, guitar, vocals).