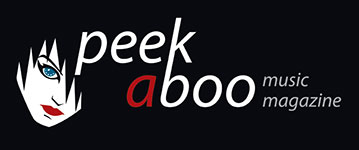 like this news item
---
---
In twenty years time VNV Nation managed to become the biggest in its genre. Year after year, the two Britons were headliner at almost every alternative festival. During the Compendium-tour Ronan Harris and Mark Jackson look back on their successful career with a 3 hour show that features the best of twenty years VNV Nation.
EBM and Belgium were always connected, and so this tour had to come to Belgium!
On 17th November, 2016 theCompendium-tour is in Beveren at Togenblik. Of course Peek-A-Boo keeps you informed!
More info & Tickets:
www.bodybeats.be
---
Op twintig jaar tijd slaagde VNV Nation erin om de grootste in zijn genre te zijn. Jaar na jaar stonden de twee Britten als headliner op zowat ieder festival. Tijdens de Compendium-toer blikken Ronan Harris en Mark Jackson terug. Met een show van ruim drie uur brengen de EBM-goden het beste uit twintig jaar VNV Nation.
EBM en België waren altijd ideale partners, en dus moest deze toer ook België aandoen!
Op 17 november 2016 kun je de Compendium-toer in Togenblik in Beveren zien, spreekt vanzelf dat Peek-A-Boo je op de hoogte houdt!
Meer info & Tickets:
www.bodybeats.be