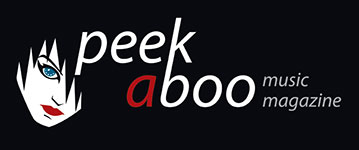 like this news item
---
---
The album will be avant-premiered on May 28th between 2PM and 6PM in presence of the artists at de Kleine Hedonist, Sint Jacobsmarkt 34, 2000 Antwerpen !
Again an unique compilation by leading Belgian re-release label Walhalla Records, specialized in Minimal synth. Following the widely acclaimed – and sold out - Underground Wave series, 4 albums released so far, and counting, there is now Volume 5 with mainly Belgian bands but this time as well with a strong international presence by Kunzsysteem (Netherlands), Analysis (UK), No Unauthorized (France) en Dead Man Industry (USA)
Side 1 contains original 80's work, previously only released on cassette or obscure and ultra rare 7"s. Side 2 contains new work in the minimal synth tradition with a.o. an exclusive new track by the legendary Vita Noctis.
Tracklisting:
Side 1
1. Victims (7 A Nou)
2. So You (RDP)
3. Gravity Dance (Analysis)
4. J'attends (No Unauthorized)
5. Robot Robot (Nacht und Nebel)
6. Desorientation in Grey (Dead Man Industry)
Side 2
1. Deceived (Schicksal)
2. Defaced Places (Unidentified Man)
3. Galoppin' Gertie (Breast Implosion)
4. All Nymphs are Volcanic (Man Without World)
5. Hymn (Vita Noctis)
6. Brighter than Light (Kunzsysteem)
---
Wederom een unieke compilatie van het toonaangevend Belgisch re-release label Walhalla Records gespecialiseerd in minimal synth. In navolging van de onvolprezen – én uitverkochte – Underground Wave reeks waarvan reeds 4 albums verschenen is er nu Volume 5 met veelal Belgische bands maar deze keer ook met een sterk internationale vertegenwoordiging door Kunzsysteem (Nederland), Analysis (UK), No Unauthorized (Frankrijk) en Dead Man Industry (USA)
Eén plaatkant bevat werk uit de jaren '80, met o.m. een vroege song van latere topper Nacht und Nebel. De tweede zijde bevat nieuwe songs in de minimal synth traditie met o.m. een exclusieve track van synth 80's legends Vita Noctis.