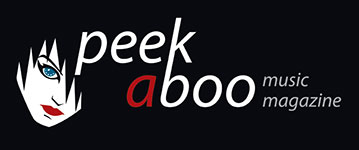 like this news item
---
Walhalla Records releases album by Belgian minimimal synth band Enzo Kreft
08th of September 2016, 18:05
---
Walhalla Records, the label of Belgian 80's minimal synth announce the vinyl release of Enzo Kreft: the pseudonym of Eric Vandamme.
This visual artist and musician from Mechelen made two obscure tapes in the first half of the 80s which are now a collector among the fans of the genre.
Dark music which is made with instruments like a Korg MS-10, a monophonic synth Yamaha, a Crumar Trilogy keyboard, a Sound Master SR-88 Rhtyhm box, a Roland TR-606 drum machine, tape loops and an electric guitar.
Dark Matter contains the main tracks from Me Is from 1983 (Beauty Queen and Erotic Fantaseesz) and Cicatrice from 1984.
---
Walhalla Records, het Belgische label van 80's minimal synth kondigt met trots de vinylrelease aan van Enzo Kreft: het pseudoniem van Eric Vandamme.
Deze visual artist en muzikant uit Mechelen bracht in de eerste helft van de jaren '80 twee obscure tapes uit die nu bij de fans uit het genre een collector zijn geworden.
De donkere muziek werd gemaakt met instrumenten als een Korg MS-10, een monofonische Yamaha synth, een Crumar Trilogy keyboard, een Sound Master SR-88 rhtyhm box, een Roland TR-606 drum machine, tapeloops en een elektrische gitaar.
Dark Matter bevat de belangrijkste tracks uit Me Is uit 1983 (Beauty Queen en Erotic Fantaseesz) en Cicatrice uit 1984.