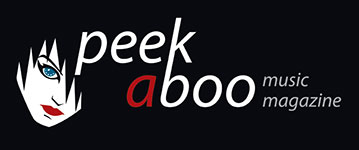 like this news item
---
---
Six months ago nobody knew them, but in the meantime Whispering Sons has become one of the most mentioned Flemish acts of the moment. And do we dare to write it down? The band is tipped by many to win the Rock Rally which is the most important rock contest in Belgium.

The ball started rolling when Wool -E Tapes released the now sold out tape Endless Party. This release is now available on vinyl by Minimal Maximal (the label of Dirk Ivens ). The record is pressed on 300 copies and includes a CD with bonus tracks.The release date is 24th March 2016.These are the tracks:
A1. SHADOW
A2. MIDLIFE
A3. TIME
B1. THE NIGHT
B2. INSIGHTS
B3. WALL
CD Bonus Tracks :
07. MARBLE WHITE
08. TIDAL WAVE
09. DUSK TILL DAWN
Whispering Sons also has many gigs coming up. The dates:
09 March- Botanique - Brussels (BE)
12 March - Den Glazen Boterham - Werchter (BE)
13 March - Libertad - Leuven (BE)
16 March - Cafe Central - Brussels (BE)
24 March- TrixTrax - Antwerp (BE) Album launch gig - Free Entrance !!
26 March- Black Easter Festival - Antwerp (BE)
02 April - De Reunie - Geleen (NL)
16 April - Wool E Shop - Ghent (BE)
01 May- Wool E Day 2 - Kortrijk (BE)
07 May- Lemon Bar - Wetteren (BE)
23 August - W Festival - Wortegem Petegem (BE)
---
Zes maanden geleden kende niemand ze, maar ondertussen zijn Whispering Sons uitgegroeid tot één van de meest besproken Vlaamse acts van dit moment. En durven we het schrijven? Een band die door meerdere bronnen getipt wordt als één van de kanshebbers om de Rock Rally te winnen.
De bal ging aan het rollen toen Wool-E Tapes de ondertussen uitverkochte tape Endless Party uitbracht. Deze wordt nu op vinyl uitgebracht door Minimal Maximal (het label van Dirk Ivens). De plaat is geperst op 300 stuks en bevat tevens een cd met daarop bonustracks.
De releasedatum is 24 maart 2016.
A1. SHADOW
A2. MIDLIFE
A3. TIME
B1. THE NIGHT
B2. INSIGHTS
B3. WALL
CD Bonus Tracks :
07. MARBLE WHITE
08. TIDAL WAVE
09. DUSK TILL DAWN

Whispering Sons is ook uitgebreid aan het spelen, hier zijn de concertdata:
09 Maart - Botanique - Brussels (BE)
12 Maart - Den Glazen Boterham - Werchter (BE)
13 Maart - Libertad - Leuven (BE)
16 Maart - Cafe Central - Brussels (BE)
24 Maart - TrixTrax - Antwerp (BE) Album launch gig - Free Entrance !!
26 Maart- Black Easter Festival - Antwerp (BE)
02 April - De Reunie - Geleen (NL)
16 April - Wool E Shop - Ghent (BE)
01 Mei- Wool E Day 2 - Kortrijk (BE)
07 Mei - Lemon Bar - Wetteren (BE)
23 Augustus - W Festival - Wortegem Petegem (BE)