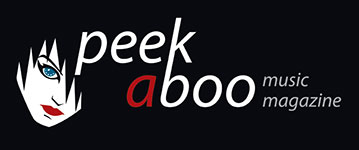 like this news item
---
---
Wool -E Tapes has good news, because on 1st May, the cassette label offers you three free gigs by bands you should keep an eye on this year!
These are the acts :
Hidden In Treetops : the dark ambient project of Der Klinke frontman Chesko Vandekerkhof.
Factice Factory: the French - Swiss cold wave post punk band that just released their new album !NADA!.
Whispering Sons: described by some as the best Belgian band of the moment, and they're right! For lovers of the cold wave period of The Cure and other tasty sounds from the 80s.
Apart from the gigs, you also can expand your music collection, because there is a record fair as well.
The Wool -E day is located at Ciné Palace , Zwevegemstraat 13 , 8500 Kortrijk, Belgium.
Everything starts at 14h00.
---
Het cassettelabel Wool-E Tapes heeft leuk nieuws, want op 1 mei kun je gratis drie optredens bekijken van bands die je dit jaar echt wel in het oog moet houden!
Op de affiche staan:
Hidden In Treetops: het dark ambientproject van Der Klinke-frontman Chesko Vandekerkhof.
Factice Factory: het Frans-Zwitserse coldwave postpunkcollectief dat net hun nieuwe cd !NADA! uit heeft.
Whispering Sons: terecht door sommigen omschreven als de beste Belgische band van het ogenblik. Voor liefhebbers van de coldwaveperiode van The Cure en alle andere lekkere dingen uit de 80s.
Tijdens de optredens door kun je op zoek gaan naar nieuw voer voor je muziekcollectie, want er is tevens een platenbeurs.
De Wool-E dag gaat door in de Ciné Palace, Zwevegemstraat 13, 8500 Kortrijk.
Aanvang van het gebeuren om 14h00.