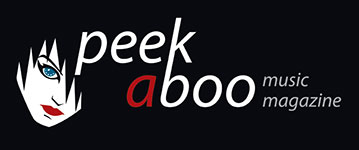 like this news item
---

---
On Friday, 10th November, you will have the chance to see two legendary New Wave bands at the beautiful De Casino venue, The Mission and Department S!
The Mission is the brainchild of composer/singer/guitarist Wayne Hussey and bassist Craig Adams, who earned their credits as core members of The Sisters of Mercy. Their dark and bombastic Gothic Rock is somehow linked to the eighties but still leaves a pitch black print on the soul today. The band knew turbulent years and many different line-ups, but anthems like 'Tower Of Strength', 'Wasteland' and 'Butterfly On A Wheel' remain standing as tombstones after all those years. The band currently celebrates its thirtieth birthday with a tenth album 'Another Fall From Grace' and a '30th Anniversary Tour'.
So a date in the East Flemish mecca of the New Wave cult could not be skipped!
Department S originated at the intersections of punk, funk and pop. The band - then led by singer Vaughan Toulouse - became famous with with the iconic song 'Is Vic there?'. Unfortunately, the band disappeared in 1991 … but today, 26 years later, the cover of Alvin Stardust's "My Coo Ca-Choo" was released, with Mark Bedford of Madness as guest musician. With this and the upcoming release of the career overview album '45 Revolutions' Department S has clearly found its second breath!

10.11. The Mission + Department S @ De Casino - St-Niklaas - B (Facebook)
---
Op vrijdag 10 november kan u alweer twee legendarische New Wave bands aan het werk zien in de prachtige concertzaal De Casino, namelijk The Mission en Departement S!
The Mission ontsproot uit de breinen van zanger Wayne Hussey en bassist Craig Adams, die eerder hun strepen verdienden bij The Sisters of Mercy. Hun donkere en bombastische Gothic Rock is inherent aan de jaren tachtig en laat een gitzwarte afdruk na op de ziel. De groep kende turbulente jaren en veel verschillende bezettingen, maar sterke nummers zoals 'Tower Of Strength', 'Wasteland' en 'Butterfly On A Wheel' blijven als een grafsteen overeind. De band viert momenteel zijn dertigste verjaardag met een tiende album 'Another Fall From Grace' en een '30th Anniversary Tour'. Een datum in het Oost-Vlaamse mekka van de New Wave kon moeilijk uitblijven.
Department S ontstond op de kruispunten van punk, funk en pop. De band - toen onder leiding van zanger Vaughan Toulouse - brak door met het iconische nummer 'Is Vic there'. Jammer genoeg werd het al in 1991 stil rond de groep, tot plots 26 jaar later de cover 'My coo ca-choo' van Alvin Stardust werd gereleaset, met Mark Bedford van Madness als gastmuzikant. Department S heeft, met het overzichtsalbum '45 Revolutions' dat dit najaar uitkomt, duidelijk zijn tweede adem gevonden!

10.11. The Mission + Department S @ De Casino - St-Niklaas - B (Facebook)