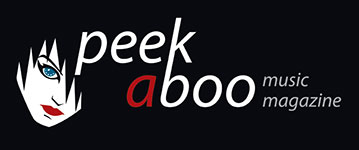 like this news item
---
A transsexual dwarf, a dominatrix and a human pig abuse Singer Mauro B from Psycho-Punk band Diane Grace
29th of June 2017, 10:36
---
Diane Grace announces debut EP - Panic !!! - in style.
The Belgian psychopunk band Diane Grace announces their debut-ep Panic !!! with a rather extreme video clip. In this video, a transsexual dwarf, a dominatrix and a human pig abuse singer Mauro B. In the end, Mauro B. dies by an overdose of rotten tomatoes.
The clip was filmed in the Swamp Hotel near Mechelen.
Director / cameraman Kris Verdonck escaped certain death as he almost fell into a three-metre deep well which he failed to notice while holding his camera.
The EP Panic will be released in September 2017.
---
Een Trans-dwerg, a dominatrix en een varken mishandelen zanger Mauro B.

Diane Grace kondigt debuut-ep Panic !!! in stijl aan.
De Belgische psychopunkgroep Diane Grace kondigt haar debuut-ep Panic !!! aan met een wel zeer extreme clip. Daarin mishandelen een transseksuele dwerg, een dominatrix en een menselijk varken zanger Mauro B. Uiteindelijk sterft B. aan een overdosis rotte tomaten.
De clip is gedraaid in het Swamp Hotel bij Mechelen.
Bijna sneuvelde ook regisseur/cameraman Kris Verdonck, toen hij ternauwernood kon ontsnappen uit een drie meter diepe put die hij niet had opgemerkt tijden het filmen.
De EP Panic komt uit in september 2017.