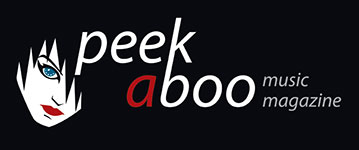 like this news item
---
---
Alison Moyet just announced her ninth studio album 'Other'.
It is now available to pre-order with a range of benefits and options – including signed copies and exclusive artwork by Alison herself – plus the title track to download right now. Pre-order through https://AMoyet.lnk.to/OtherAS
'Other', released by Cooking Vinyl, finds Alison at the top of her game – making exactly the music she wants to at this moment in time. This is intelligent and adventurous electronic pop that is defined by Guy Sigsworth's signature soundscapes.
Tracklisting:
I Germinate
Lover, Go
The English U
The Rarest Birds
Beautiful Gun
Reassuring Pinches
April 10th
Other
Happy Giddy
Alive
Alison will be embarking on a World Tour from September through to December 2017 taking in the United States and Canada, Australia and New Zealand, the UK and Ireland, Norway, Denmark, Sweden, Belgium, Netherlands, Germany, Austria, Italy, Switzerland and France.
UK / IRELAND
Booking details announcement on AlisonMoyet.com on Tuesday at 10am
Ticket fan presale: Wednesday 22nd March at 10:00
General Onsale: Friday 24th March at 10:00
27 Oct – Opera House: Cork
28 Oct – Olympia Theatre: Dublin
29 Oct – Ulster Hall: Belfast
31 Oct – Sage: Gateshead
1 Nov – Royal Concert Hall: Glasgow
2 Nov – Usher Hall: Edinburgh
4 Nov – Regent Theatre: Ipswich
5 Nov – Hexagon: Reading
7 Nov – New Theatre: Oxford
8 Nov – The Dome: Brighton *in aid of The Samaritans
9 Nov – Symphony Hall: Birmingham
11 Nov – Cliffs Pavilion: Southend
12 Nov – Corn Exchange: Cambridge
14 Nov – The Palladium: London
16 Nov – Pavilion Theatre: Bournemouth
18 Nov – St David's Hall: Cardiff
19 Nov – Barbican: York
20 Nov – Royal Philharmonic Hall: Liverpool
22 Nov – Bridgewater Hall: Manchester
23 Nov – Colston Hall: Bristol
24 Nov – Arts Centre: Warwick
26 Nov – Royal Concert Hall: Nottingham
27 Nov – Waterside Theatre: Aylesbury
28 Nov – 02 Guildhall: Southampton
EUROPE
Booking details announcement Tuesday at 10am on AlisonMoyet.com
Fan Presale – See Tuesday's announcement
General Onsale Friday 24th March at 10am GMT (11am CET)
3 Dec – Rockefeller: Oslo, Norway
4 Dec – Odeon: Odense, Denmark
5 Dec – Berns: Stockholm, Sweden
8 Dec – Paradiso: Amsterdam, Holland
9 Dec – Kantine: Cologne, Germany
11 Dec – Huxleys Neue Welt: Berlin, Germany
12 Dec – Gruenspan: Hamburg, Germany
13 Dec – Colos-Saal: Aschaffenburg, Germany
15 Dec – Substage: Karlsruhe, Germany
16 Dec – SIMM City: Vienna, Austria
17 Dec – Fabrique: Milan, Italy
19 Dec – x-tra: Zürich, Switzerland
20 Dec – L'Alhambra: Paris, France
---
Alison Moyet kondigde recent haar negende studioalbum "Other" aan.
Het nu in prorder beschikbaar met een reeks voordelen en opties - waaronder gesigneerde exemplaren en ewclusief artwork door Alison zelf - met de titeltrack die onmiddellijk gedownload kan worden. Pre-order kan via https://AMoyet.lnk.to/OtherAS
'Other', uitgebracht bij Cooking Vinyl, is Alison op haar best. Ze maakt precies de muziek die op dit moment wil maken. Het is intelligente en avontuurlijke elektronische pop dit bepaald wordt door de soundscapes van de hand van Guy Sigsworth.
Tracklist:
I Germinate
Lover, Go
The English U
The Rarest Birds
Beautiful Gun
Reassuring Pinches
April 10th
Other
Happy Giddy
Alive
Alison start een Wereldtournee van september tot december 2017 met optredens in de Verenigde Staten en Canada, Australië en Nieuw-Zeeland, het Verenigd Koninkrijk en Ierland, Noorwegen, Denemarken, Zweden, België, Nederland, Duitsland, Oostenrijk, Zwitserland en Frankrijk.
Verenigd Koninkrijk / Ierland
Booking details worden aangekondigd op AlisonMoyet.com vanaf dinsdag 10u
Ticket fan presale: woensdag 22 maart om 10u
Algemene ticketverkoop: vrijdag 24 maart om 10u
EUROPA
Booking details worden aangekondigd vanaf dinsdag om 10u op AlisonMoyet.com
Fan Presale – zie de aankondiging op dinsdag
Algemene ticketverkoop: vrijdag 24 maart om 10u (11u CET)
3 Dec – Rockefeller: Oslo, Norway
4 Dec – Odeon: Odense, Denmark
5 Dec – Berns: Stockholm, Sweden
8 Dec – Paradiso: Amsterdam, Holland
9 Dec – Kantine: Cologne, Germany
11 Dec – Huxleys Neue Welt: Berlin, Germany
12 Dec – Gruenspan: Hamburg, Germany
13 Dec – Colos-Saal: Aschaffenburg, Germany
15 Dec – Substage: Karlsruhe, Germany
16 Dec – SIMM City: Vienna, Austria
17 Dec – Fabrique: Milan, Italy
19 Dec – x-tra: Zürich, Switzerland
20 Dec – L'Alhambra: Paris, France