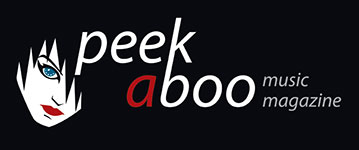 like this news item
---
Amphi Festival releases second wave of bands with focus on cult and diversity!
25th of October 2017, 17:17
---
XIV. AMPHI FESTIVAL 2018
28. & 29.07.2018 – COLOGNE | TANZBRUNNEN
The second wave of bands for Amphi Festival 2018 has crashed in and impresses with its strong focus on variety. Cult formations go hand in hand with newcomers, as modern dark-rock meets neo-classical perfomance and cutting edge postpunk passes on the baton to an injection of fresh electropop. Please welcome:
AESTHETIC PERFECTION
GIRLS UNDER GLASS + UNZUCHT
LEBANON HANOVER + SOVIET SOVIET + PERSEPHONE
A PROJECTION + INTENT:OUTTAKE + LA SCALTRA
Between massive beats and exciting industrialpop hymns AESTHETIC PERFECTION is where have found their musical home. After the Californians' highly acclaimed show at Amphi 2016, which went totally through the roof, Daniel Graves & Co. are to return next year, ready to instigate an extra load of mainstage mayhem!
Despite having become comparatively rare, every concert of Hamburg-based scene-pioneers GIRLS UNDER GLASS turns into an even more special occasion with distinct cult status. Active since 1986, it is not by chance the darkwave legend around Thomas Lücke, Hauke Harms, Volker Zacharias and Axel Ermes counts as one of the most influential scene-formations of the 80s, who inspired many acts who are successful today, that maybe would never have existed without them!
Ever since their latest album "Neuntöter", darkrockers UNZUCHT have joined life in the fast lane. Amidst an undertow of honest statements and shattering riffs the Lower-Saxonians struck a nerve with the modern generation goth, carrying their audience in their unrelenting grip.
LEBANON HANOVER are a phenomenon! Subversively elegant and surrounded by their own distinct magic, Larissa Iceglass and William Maybelline create a powerful spark from a chilling postpunk attitude, honed with minimalistic darkwave and undeniably immersive hypnotic rhythms.
Almost completely opposite SOVIET SOVIET keep no holds barred when it comes to firing off a temperamental postpunk barrage. Like Jake LaMotta in his best days the Italians literally push forward like a raging bull - relentless - tireless - full speed ahead! While their albums "Fate" and "Endless" became instant classics, the trio rightfully received strong international acclaim and recognition. In 2018 they are to guest at Amphi Festival for the first time!
It has been a long time coming with the German-Austrian neo-classical ensemble PERSEPHONE. Now Sonja Kraushofer (L' Âme Immortelle), Martin Höfert and their fellow musicians finally return to present "Perle", the highly anticipated follow up to their 2007 album release "Letters to a Stranger". Exceptional vocals meet instrumental finesse. Join in, listen and let yourself be taken to another world!
The creative work of Swedish rockers A PROJECTION again is set in the realm of smart postpunk, spiced with a notable indiepop injection. Emerging from the influences of bands like The Cure, Editors and Joy Division, the five-piece around singer Isak Eriksson cultivated their unique style. With the release of their second album "Framework" in early 2017, the Scandinavians ranked themselves among the most promising genre newcomers.
Andreas Engleitner and Bastian Polak, also known as INTENT:OUTTAKE, have fully dedicated themselves to the world of dark-electro. Ever since the release of their debut album "Wake-Up Call" the boys from Leipzig conquered the club dancefloors by storm. Even in your festival-wishlists the duo received tremendous consideration and so we are happy to welcome Intent:Outtake for next year as one of the most requested newcomers at Amphi Festival.
"Is this witchpop?", you might ask yourself in the search for a fitting drawer, when LA SCALTRA sound the haunting melody of their current smasher "Cantate". Catchy, bittersweet and mysterious in themselves, Aeleth Kaven, Dae Widow and Jay Sharp radiate a fascinatingly abysmal magic by which the newcomers will claim our Orbit Stage instantly.
XIV. AMPHI FESTIVAL 2018
28. – 29. July 2018 GER – Cologne | Tanzbrunnen
AND ONE
OOMPH! + GOETHES ERBEN
SOLAR FAKE + NEUROTICFISH + FUNKER VOGT
GIRLS UNDER GLASS + [X]-RX + THE CREEPSHOW + CENTHRON
PERSEPHONE + HELDMASCHINE + KIEW + SOVIET SOVIET
INTENT:OUTTAKE + FUTURE LIED TO US + LA SCALTRA
+ many other bands & supporting programme coming soon
Info: www.amphi-festival.de or www.facebook.com/amphifestival
Original tickets: exclusively available at www.amphi-shop.de (worldwide shipping)
Festival tickets: also at all nationwide CTS/EVENTIM box-offices, online at www.eventim.de, www.oeticket.com, www.ticketcorner.ch and as PRINT@HOME edition.