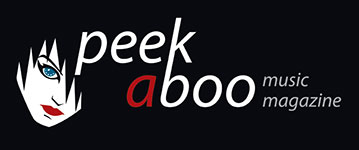 like this news item
---
BLACK LINE, the new (EBM) all - star band featuring Nitzer Ebb's Douglas McCarthy & Bon Harris!
20th of July 2017, 17:16
---
Black Line is the brand new project, which emerged out of the mind-melt of some of the most legendary artists and bands around and who earned their medals in the Industrial & E.B.M. (Electronic Body Music) music world.
As a constantly evolving collective, of mostly in Los Angeles-based artists, Black Line is led by the iconic singer and Nitzer Ebb founder Douglas McCarthy and producer Cyrus Rex. A clear and elaborate follow-up to the previous DJM | REX project of the two aforementioned.
Today's modern technology, analog monster synthesizer and the creativity of the impressive list of collaborators shown below make up the very unique sound of Black Line!
DOUGLAS J MCCARTHY (NITZER EBB)
BON HARRIS (NITZER EBB)
CYRUSREX (DJM / REX )
PAUL BARKER (MINISTRY, REVOLTING COCKS, PIGFACE, LEAD INTO GOLD,...)
MARK WALK Producer (SKINNY PUPPY / OHGR)
ZACK MEYERS (Fear Of Ghosts)
KEN 'Hiwatt' MARSHALL (Producer)
CHRISTIAN EIGNER
JON BATES (Big Black Delta)
BRAD APODACA (Fear Of Ghosts)
MICHAEL 'Prophei' DIETEL
ANTHONY BALDINO
MARIA LUI
DERRICK BASEK
Black Line on Facebook / Bandcamp
---
Black Line is een splinternieuw project, ontsproten uit de mindmelt van enkele legendarische artiesten en bands die hun sporen verdiende in de Industrial & E.B.M. (Electronic Body Music) muziekwereld.

Als een voortdurend evoluerende collectief van meestal in Los Angeles-gebaseerde artiesten, wordt Black Line geleid door de iconische Nitzer Ebb-stichter en frontman Douglas McCarthy en producer Cyrus Rex. Een duidelijk en verder uitgewerkt vervolg op het vorige DJM | REX project van de beide voorgenoemden.

De hedendaagse moderne technologie, analogue synthesizer monsters en de creativiteit van onderstaande indrukwekkende lijst collaborators zorgen voor het wel een heel uniek geluid van Black Line!
DOUGLAS J MCCARTHY (NITZER EBB)
BON HARRIS (NITZER EBB)
CYRUSREX (DJM / REX )
PAUL BARKER (MINISTRY, REVOLTING COCKS, PIGFACE, LEAD INTO GOLD,...)
MARK WALK Producer (SKINNY PUPPY / OHGR)
ZACK MEYERS (Fear Of Ghosts)
KEN 'Hiwatt' MARSHALL (Producer)
CHRISTIAN EIGNER
JON BATES (Big Black Delta)
BRAD APODACA (Fear Of Ghosts)
MICHAEL 'Prophei' DIETEL
ANTHONY BALDINO
MARIA LUI
DERRICK BASEK