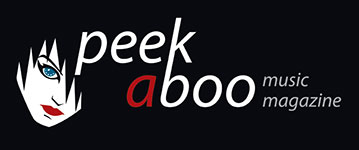 like this news item
---
---
Earlier this week, musician Holger Czukay passed away at the age of 79. His body was found by a neighbour in his apartment, a converted former cinema and music studio complex in near Cologne. Earlier this year, in July, Czukay's wife Ursula died at the age of 55.
Czukay, together with Irmin Schmidt, founded the cult band Can in 1968. Both studied at the Cologne music academy Karlheinz Stockhausen. They combined elements of free jazz, classical music and rock rhythms with complicated harmonies and all kinds of electronic effects making them pioneers of the New Wave and electro music genre.
In 2001, Can Guitarist Michael Karoli died, and earlier this year also drummer Jaki Liebezeit passed away.
In 1977, Czukay left Can to pursue his solo career and worked with music icons such as Brian Eno, Jah Wobble, Conny Planck, David Sylvian and Eurythmics.
---
Eerder deze week overleed muzikant Holger Czukay op 79 jarige leeftijd. Zijn lichaam werd door een buurman gevonden in zijn tot een appartement omgebouwde voormalige bioscoop- en muziekstudiocomplex in Weilerswist, nabij Keulen. Eerder dit jaar, in juli, overleed al Czukays vrouw Ursula, op 55-jarige leeftijd.
Czukay stichtte samen samen met Irmin Schmidt in 1968 de cultband Can. Beiden studeerden aan de Keulense muziekacademie Karlheinz Stockhausen. Ze combineerden free jazz, klassieke muziek en rockritmes met complexe harmonieën en allerlei elektronische effecten. Daarmee worden ze beschouwd als pioniers van de New Wave en electro muziek.
In 2001 overleed Can gitarist Michael Karoli, en begin dit jaar ook Can drummer Jaki Liebezeit.
In 1977 verliet Czukay Can om verder te gaan als solo artiest en werkte onder meer samen met muzikale iconen als Brian Eno, David Sylvian, Jah Wobble, Conny Planck, en Eurythmics.