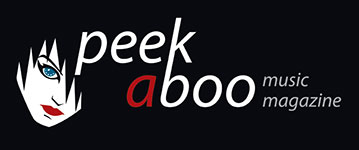 like this news item
---

---
Los Angeles' Drab Majesty are currently touring Europe. On Friday the 20th of January, they released their new album The Demonstration.
Drab Majesty was initially a solo project of Andrew Clinco but in 2016 it became a duo, together with Mona D.
You can see the band perform at Fantastique Night XLXI on the 17th of March in Brussels (together with Cold Cave !).
---
Drab Majesty uit Los Angeles touren momenteel door Europa. Op vrijdag 20 januari hebben ze hun nieuwe album The Demonstration uitgebracht.
Drab Majesty was in eerste instantie een solo project van Andrew Clinco maar in 2016 werd het een duo, met Mona D.
Je kunt de band zien optreden op Fantastique Night XLXI op 17 maart in Brussel (samen met Cold Cave!).