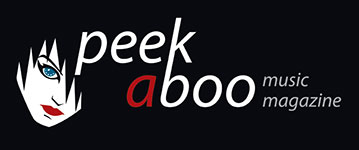 like this news item
---
First video from 3DFLY, a new project featuring Dirk Da Davo (The Neon Judgement/Neon Electronics)
09th of May 2017, 17:20
---
Who thought that Dirk Da Davo, after pausing The Neon Judgement, would lean back and rest on his laurels is wrong!
Besides regular releases of his solo project Neon Electrics the TNJ man is also working on a brandnew co-operation in his studio. From this we can expect a full album in September of this year.
The name of this new project with singer/producer Make Makena, who worked with The The, Screaming Trees, Bootsy Collins and many more, is already known: '3DFLY'.
The album will be released on the man's own label Dancedelic D.
Here you can watch the video of their first ever single!
---
Wie dacht dat Dirk Da Davo, na het op rust zetten van The Neon Judgement, op zijn lauweren was gaan rusten, heeft het mis!
Naast regelmatige releases met zijn soloproject Neon Electronics is de TNJ man in zijn studio ook bezig aan een gloednieuwe samenwerking. Daarvan mogen we een full album verwachten tegen september dit jaar.
De naam van dit nieuwe project met zanger/producer Make Makena, die gewerkt heeft met The The , Screaming Trees, Bootsy Collins en nog vele anderen, is al bekend: '3DFLY'.
Het album zal verschijnen op 's mans eigen label Dancedelic D.
Hier kan je de video bekijken van hun aller eerste single!