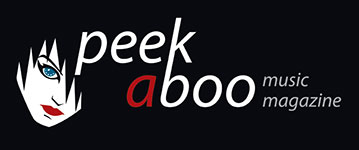 like this news item
---
---
GROUP RHODA, aka Mara Barenbaum, has just announced that she will release her third LP on Dark Entries Records, the label famous for its re-releases of classic albums and singles, and weird contemporary synth-driven projects.
The album is called "WILDERLESS" and is set to be released on 7th October on vinyl. It includes seven tracks that have been described by the label as "tropical darkwave and soft industrial", and at the same time "negating the sound of conformity and control".
Group Rhoda started around 2009, and has released two LPs so far, "Out Of Touch, Out Of Time" (Night School Records, 2012) and "12th House" (Not Not Fun, 2013). She's also one half of the duo MAX + MARA, which released its only LP also on Dark Entries, "Less Ness", in 2013.
"Wilderless" can be pre-ordered from the official Dark Entries website.
www.darkentriesrecords.com/store/vinyl/group-rhoda-wilderless-lp