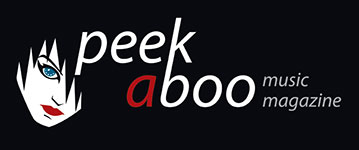 like this news item
---
---
The "Mexican Devils" of Hocico will be back on the road in Germany in December! In line with their brand new "best of" release "The Spell Of The Spider", they will be performing an infernal set comprised of their greatest club hits coupled with new material.
Caution: They bite!
Hocico - Spell of The Spider - German tour dates
09.12 2017 Hamburg - Markthalle - order here
14.12.2017 München - Strom - order here
15.12.2017 Zürich - Werk 21 / Dynamo (Schweiz / Suisse)
16.12.2017 Mannheim - MS Connexion Complex - Mainfloor
17.12.2017 Oberhausen - Kulttempel - order here
---
De "Mexicaanse Duivels" van Hocico gaan op tour door Duitsland in december! In navolging van hun gloednieuwe best of-release "The Spell Of The Spider", zullen zij een helse set met al hun grootste club-hits in combinatie met nieuw materiaal brengen.

Let op: Ze bijten!!
Hocico - Spell of The Spider - German tourdates
09.12 2017 Hamburg - Markthalle - hier bestellen
14.12.2017 München - Strom - hier bestellen
15.12.2017 Zürich - Werk 21 / Dynamo (Schweiz / Suisse)
16.12.2017 Mannheim - MS Connexion Complex - Mainfloor
17.12.2017 Oberhausen - Kulttempel - hier bestellen