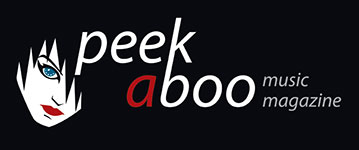 like this news item
---
In Strict Confidence releases HERZ & FROZEN KISSES, a two-in-one single release with remixes and more!
12th of December 2017, 17:16
---
"The Hardest Heart", our latest album, managed to convince both old and new fans and closed the gap between last years' style and the band's early musical beginnings. "Herz" and "Frozen Kisses" - two of the album favourites - are today offered to our fans as a double single pack, completed with remixes and previously unreleased material. The 80s classic "You Spin Me Round" by Dead or Alive is a real hit. The remix/cover version is completed vocally with Thee Flanders & Bela B, and is available only on the CD, not online. A new version of the top 10 Trance hit "The Darkside" (The Hypetraxx) and the ISC typically long extended versions of the main tracks are also to be found on the new release.
Tracklist:
01 Herz (Extended Version)
02 Herz (Binary Park Remix)
03 You spin me round (feat. Thee Flanders & Bela B)
04 Herz (Cardiogenic Shock Mix)
05 The Darkside (ISC Version)
06 Herz
07 Frozen Kisses (Extended Version)
08 Frozen Kisses (RecFrag Remix)
09 Frozen Kisses (Lights of Euphoria Remix)
10 Frozen Kisses (In Black Lights Remix)
11 Isolation
12 Frozen Kisses (Album Version)