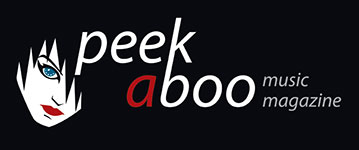 like this news item
---
---
Swedish eccentric and artistic electro collective The Knife has recently updated their Facebook with a new avatar picture and uploaded also two short video teasers, which immediately raises our hope on a possible reunion.
In 2014, The Knife announced their last show after releasing their fourth album 'Shaking The Habitual' the year before (2013). Earlier, brother and sister Olof Dreijer and Karin Dreijer released their debut album 'The Knife' (2001), then successors 'Deep Cuts' (2003) and 'Silent Shout' (2006).
Updating their profile picture and sharing these two cryptic video teasers, after three years of silence on their Facebook, seem to indicate something is brewing.
The first clip shows a creepy close-up of a gummy cherry candy being cut into pieces by a rather large 'knife', while the second seems to suggest being a kind of intro for a cooking program, entitled 'Mother Of Knives Cooking Class'. Unfortunately, the music used for this video is not new material but taken from their last studio album 'Shaking The Habitual'.
Check out the videos on The Knife Facebook page and keep those fingers crossed!
---
Worden de messen weer geslepen?

Het Zweedse excentrieke en artistieke electro collectief The Knife heeft eerder deze week hun Facebook avatar aangepast en twee teaser korte video's teasers geüpload, wat bij ons meteen de hoop over een mogelijke een reünie doet rijzen.
In 2014, kondigde The Knife zelf hun 'laatste' show aan nadat het duo in 2013 hun vierde album 'Shaking The Habitual' uitgebracht. Eerder brachten broer en zus Olof Dreijer en Karin Dreijer hun debuut album 'The Knife' (2001), opvolgers 'Deep Cuts' (2003) en 'Silent Shout' (2006) uit.
Het updaten en delen van deze twee cryptische video-teasers, na drie jaar stilte op hun Facebook, lijkt er op te wijzen dat er voorbereidingen aan de gang zijn.
De eerste clip toont creepy close-up van een gummy kersensnoepje dat door een een vrij groot 'mes' in stukken gesneden wordt, terwijl de tweede een soort intro van een kookprogramma, getiteld 'Mother Of Knives Cooking Class' lijkt te suggereren. Helaas is er geen nieuw werk te horen maar een track uit hun laatste album 'Shaking The Habitual'.
Bekijk de video's op The Knife Facebookpagina en houdt die vingers gekruist!