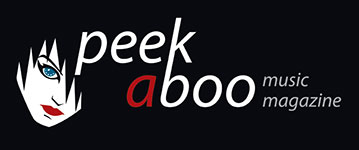 like this news item
---
---
As it's been awhile since we announced that the Out Of Line Weekender 2018 will be taking place from 3rd - 5th May in Berlin, we reckon that you have been eagerly awaiting the first wave of confirmed bands.
Well, we've already announced The Beat/Nick and a lot of you have been correctly guessing that we were trying to tell you that Combichrist will be playing next year's weekender event but that is not all by far... the other currently confirmed bands are Suicide Commando, Agonoize (exclusive set), Ost+Front, Dive, Solar Fake, Underviewer, Ordo Rosarius Equilibrio, Icon Of Coil, Rabia Sorda, Accessory, Panzer AG, Tragedy Of Mine, Too Dead To Die and Lizard Pool. Hence, even at this early stage, the line up should already have something in store for everybody. And we are happy to tell you that there are a lot more high class acts in the pipeline, which we will be announcing in waves in the near future.
The popular Out Of Line mega-festival-merch booth will of course be back in 2018, as will be the traditional aftershow party events … and Dr. Satan's finger food corner will return to fill those hungry stomachs with nifty little meals. So pre-order your ticket and join the fun!
Berlin awaits you!!