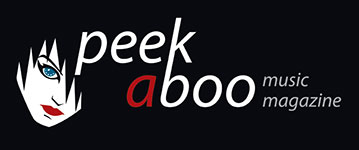 like this news item
---
---
Industrial Rock artists Raymond Watts is the mastermind behind PIG. He was one of the founding member of KMFDM and is responsible for many of their hit songs such as "Juke Joint Jezbel" He has worked with other artists such as Mortiis, Psychic TV, and Chemlab. He has also composed music for several Alexander McQueen's fashion shows and has toured with Nine Inch Nails.
Today Metropolis Records has released his new EP "Prey & Obey".
Below is the video for the title track off the EP to check out..
PIG will also be touring North America with Julien-K (ex Orgy members) beginning the end of June.
Pig Tour Dates:
6/28 Detroit, MI @ Smalls
6/30 Chicago, IL @Reggies
7/1 St Paul, MN @Amsterdam
7/2 Kansas City, MO @Riot Room
7/3 St Louis, MO @Crack Fox
7/5 Albuquerque, NM @Launchpad
7/7 Denver, CO @The Venue
7/8 Salt Lake City @Metro Music HAll
7/10 Seattle, WA @Highline
7/11 Portland, OR @Star Theater
7/13 San Francisco, CA @ DNA Lounge
7/14 Glendale, CA @Complex
7/15 Santa Ana, CA @ Constellation Room
7/16 Phoenix, AZ @ Crescent Ballroom
7/19 El Paso,TX @ Lowbrow Palace
7/20 Austin, TX @ Elysium
7/21 San Antonie, TX @Amp Room
7/22 Houston, TX @Numbers
7/23 Dallas, TX @House of Blues
7/25 Tampa, FL @Orpheum
7/26 Miami, FL @Churchills
7/30 Calgary, AB @Terminus Festival
8/1 Atlanta, GA @ Drunken Unicorn
8/2 Durham, NC @Motorco Music Hall
8/3 Richmond, VA @Fallout
8/4 New York, NY @Stimulate at Drom
8/5 Willmington, DE @Mojo13
8/6 Boston, MA @Brighton Music Hall
8/8 Montreal, QC @Piranha Bar
8/10 Niagara Falls, NY Evening Star Concert Hall
8/11 Cincinnati, OH @DF Nights
8/12 Pittsburgh, PA @Cattive
8/13 Cleveland, OH @ Phantasy Nightclub