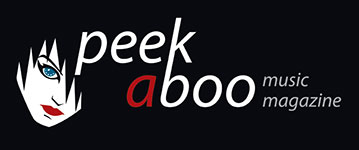 like this news item
---

---
The French/Belgian dark electro-pop act Simi-Nah has a new single ready for you and it's called 'Chacun Pour Soi' what means literally 'Everybody For Himself'
It's been 3 years now sInce Simi-Nah released their concept album "Be My Guest" while in 2015 "Bootleg" saw the light, containing unreleased versions from the their first album "CherChez la Femme". Meanwhile some of their tracks were featured on several international compilation albums and they did remIxes for other artists. One of their tracks was even featured on the Belgian TV series Chaussée d'amour soundtrack.
Simi-Nah announced this single as the prelude to her very last French Dark Wave album whIch wIll be released towards the end of 2017.
Listen to 'Chacun Pour Soi' here!
---
De Frans-Belgische dark electro-pop act Simi-Nah heeft een nieuwe single klaar voor u en die heet 'Chacun Pour Soi', wat letterlijk betekent 'iedereen voor zichzelf'
Het is ondertussen al 3 jaar geleden dat Simi-Nah hun conceptalbum "Be my Guest" heeft uitgebracht, terwijl in 2015 "Bootleg" het licht zag, met daarop onuitgegeven versies van hun eerste album "CherChez la Femme". Ondertussen werden enkele van hun nummers ook opgenomen op verschillende internationale compilatie-albums en maakten ze enkele remixen voor andere artiesten. Een van hun tracks werd zelfs opgenomen in de soundtrack van Belgische tv-serie Chaussée d'amour.
Simi-Nah kondigde ook aan dat deze single de voorbode is voor haar laatste donkere Franstalige Dark Wave album, dat eind 2017 gereleased wordt.