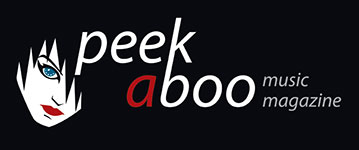 like this news item
---
---
A couple of weeks ago, we announced a comeback of Gary Numan with a new studio album called Savage (Songs From a Broken World) and with the new single 'My Name Is Ruin'.
Today the official video for this song is also online and it's definitely worth checking-out!
'My Name Is Ruin', has the typical Numan signature 'all-over', his highly recognizable and almost melancholic singing style, the deep electronic bass lines and the fragile and, this time, very oriental sounding melodies.
Nice detail, Gary Numan's daughter Persia, 11 years old, sings here as a backing vocalist.
The video for this single was filmed by IAMX chief Chris Corner, who also made the 'I'm Dust' video taken from of the Splinter album.
Scroll down to watch the video.
---
Enkele weken geleden kondigden we u hier al de komst van een nieuw Gary Numan studio album aan genaamd Savage (Songs From a Broken World) en met de nieuwe single 'My Name Is Ruin'.
Vandaag staat ook de officiële video van dit nummer online te bezichtigen en die is zeker de moeite waard om een te bekijken en beluisteren!
'My Name Is Ruin', heeft de typische Numan-handtekening 'all-over', zijn zeer herkenbare en bijna melancholieke zangstijl, de diepe elektronische bas lijnen en de fragiele, en dit maal Oosters-klinkende, synth-melodieën.
Leuk detail, Gary Numan's dochter Persia, 11 jaar oud, zingt mee als backing vocaliste.
De video voor deze single werd gefilmd door IAMX hoofdman Chris Corner, die ook al de 'I'm Dust' video van het Splinter album deed, en wordt binnenkort gereleased!