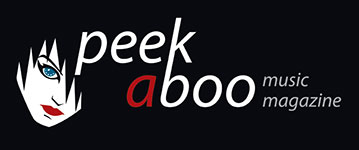 like this news item
---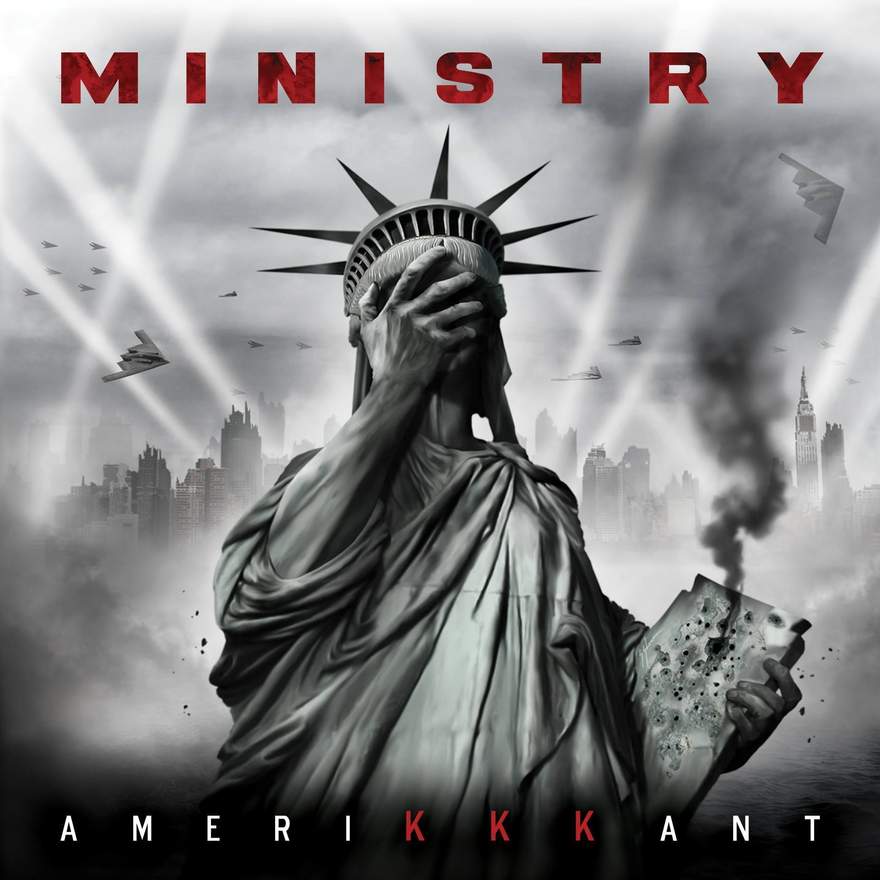 North American Industrial/Metal band Ministry announce new album with new single & video!
18th of December 2017, 17:20
---
Ministry, the North American Industrial/Metalheads will be releasing a new studio album called 'AmeriKKKant', their first release on Nuclear Blast Records, on 9th March 2018. In addition, the band's Al Jourgensen is proud to release the album's first single/ official music video, "Antifa," that stands up to the political chaos that is currently going on in America.

Watch the brand new video for Antifa here or scroll down!
"This album, 'AmeriKKKant,'" said Jourgensen, "will provide FEMA-type relief for the devastation 'Hurricane Cheeto' has brought upon us."
Produced by Al Jourgensen, recorded at Caribou Studios in Burbank, CA between January and May this year, and with striking artwork created by Mister Sam Shearon, the psychedelic, politically influenced and very much in-your-face AmeriKKKant's nine tracks are rooted in Jourgensen's unadulterated anger for what's happening in America today - the waning respect for the U.S. Constitution, the growing acceptance of one's opinions replacing facts, the decline of our leaders' sense of morals, ethics and personal responsibility to the country and to their constituents, and the mad man in the White House.
AmeriKKKant track listing:
1. I Know Words
2. Twilight Zone
3. Victims of a Clown
4. TV5/4Chan
5. We're Tired of It
6. Wargasm
7. Antifa
8. Game Over
9. AmeriKKKa
To support the release of 'AmeriKKKant,' Ministry will headline a five-week North American tour that kicks off March 22.
Confirmed Ministry tour dates:
MARCH 2018
22 House of Blues, Anaheim, CA
23 Ventura Theatre, Ventura, CA
24 Brooklyn Bowl, Las Vegas, NV
26 Ace of Spades, Sacramento, CA
28 Roseland Theatre, Portland, OR
29 Vogue Theatre, Vancouver, BC CANADA
31 Union Hall, Edmonton, AB CANADA
APRIL
1 Palace theatre, Calgary, AB CANADA
3 Wilma Theatre, Missoula, MT
5 Boubon Theatre, Lincoln, NE
7 Riviera Theatre, Chicago, IL
8 Turner Hall Ballroom, Milwaukee, WI
10 Bogart's, Cincinnati, OH
11 20 Monroe Live, Grand Rapids, MI
12 Egyptian Room, Indianapolis, IN
14 Opera House, Toronto, ON CANADA
15 MTelus, Montreal, QC CANADA
17 Royale, Boston, MA
18 Aura, Portland, ME
19 Paramount Theatre, Huntington, NY
21 Wellmont Theatre, Montclair, NJ
22 Town Ballroom, Buffalo, NY
23 Rams Head Live, Baltimore, MD
25 Center Stage, Atlanta, GA
26 Hard Rock Live, Orlando, FL
28 Levitation Festival, Austin, TX