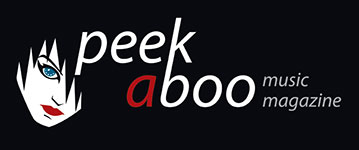 like this news item
---

Record Store Day at Wool-E Shop with exclusive tape and live gigs by The Arch & TBOL
18th of April 2017, 17:16
---
For Record Store Day on 22 April Wool-E tapes will release the 4th installment of the exclusive Music For Muted TV series curated by Daniel B. knobtwister, musicman and all-round brain of Front 242.4 years after part one, the 10" vinyl MFMTV1, part four will once again be a Record Store Day release, partly exclusively available at Wool-E Shop.For this special release Daniel B. reworked 4 songs from the new upcoming Nothing But Noise cd (20 May, Wool-E Discs) under his pseudonym Prothese.
160 pcs were made of this tape, 60 are already sold through the mailinglist of Nothing But Noise, the other 100 will be set for sale to the public (50 online, 50 exclusively at Wool-E Shop) in four different colours on 22 April.
The 50 online tapes are clear prison tapes with yellow hubs, the 50 Wool-E Shop tapes are green, red and orange and will be distributed at random to the customers. There's only one catch: both online and in the shop only one tape per customer and no putting on the side.
The sales of both online and shop stock starts at noon when the shop doors open.

The shop will be open from 12:00 till 19:00 with the following activities taking place for this occasion:
14:00 Onsturicheit (one man psychedelic band, releasegig of the second Wool-E tape)
15:30 The Arch (legendary postpunk/EBM/goth band from Breendonk, putting the spotlight on their latest cd "Fates" released last year)
17:00 The Breath Of Life (even more legendary Walloon goth band with a heavenly voiced singer, who will present their new upcoming cd "Under The Falling Stars", a coproduction with Wool-E Discs.
---
Voor Record Store Day op 22 April brengt Wool-E Tapes het 4e deel uit van de exclusieve Music For Muted TV reeks gecureerd door Daniel B. knopjesman, muziekman en allround brein van Front 242. 4 jaar na het eerste deel, de vinyl 10" MFMTV1, wordt deel 4 wederom een Record Store Day release, zij het dat deze deels exclusief in Wool-E Shop zal te verkrijgen zijn. Voor deze speciale release herwerkte Daniel B. onder zijn pseudoniem Prothese 4 nummers van de op 20 Mei bij Wool-E Discs te verschijnen nieuwe Nothing But Noise cd.
Van deze tape werden 160 stuks gemaakt, 60 stuks werden reeds verkocht via de mailinglist van Nothing But Noise, de overige 100 stuks worden te koop aangeboden op 22 April (50 online en 50 exclusief in Wool-E Shop) in 4 verschillende kleuren.
De 50 online exemplaren zijn allemaal doorzichtig met gele wieltjes, de 50 Wool-E Shop exemplaren zijn groen, rood en oranje en worden willekeurig verdeeld onder de klanten. Zowel online als in de winkel geldt: 1 per persoon. Er kunnen geen tapes gereserveerd worden.
De verkoop van zowel de online exemplaren als de winkel exemplaren start om 12h 's middags bij het openen van de winkel.
De winkel zal open zijn van 12h tot 19h, verder zijn er nog de volgende gratis optredens:
14h00 Onsturicheit (one man psychedelic ambient band, release van tweede Wool-E tape)
15h30 The Arch (legendarische postpunk/EBM/goth band uit Breendonk, brengen hun vorig jaar verschenen cd Fates nog even onder de aandacht)
17h00 The Breath Of Life (nog legendarischer Waalse goth band met hemelse zangeres stellen hun nieuwe cd "Under The Falling Stars" voor, die verschijnt in mei op hun eigen label in coproductie met Wool-E Discs)