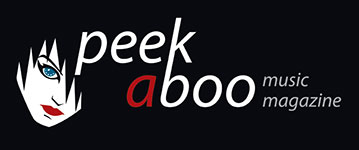 like this news item
---
---
At the next W-Festival EX-RZ will be replaced by... Red Zebra !
We are speechless… At the end of 2010 Red Zebra ceased to exist. Singer Peter Slabbynck created EX-RZ and the other 4 members, including guitarist & co-founder Geert Maertens, formed the band Elements. The music of Red Zebra was mainly kept alive by EX-RZ who still played the Red Zebra songs.
We found our voice again… 6 years later the five members have reconciled. W-Festival will be the first time the renewed Red Zebra will perform. Red Zebra will close the festival on Sunday August 20th. Last year it was EX-RZ who closed the festival with a short surprise performance. It is not known if there will be new songs, the band now primarily focusses on this reunion gig at W-Festival.
---
EX-RZ wordt op W-Festival vervangen door… Red Zebra
We zijn sprakeloos… Eind 2010 spatte Red Zebra uiteen. Zanger Peter Slabbynck richtte EX-RZ op. De 4 andere leden, waaronder gitarist en mede-oprichter Geert Maertens, groepeerden zich onder de naam Elements. Het was vooral EX-RZ die de muziek van Red Zebra in leven hield met een set vol Zebra-nummers.
We hebben onze stem weer gevonden… Zo'n 6 jaar later hebben de 5 leden zich verzoend en kunnen ze dus weer door dezelfde living room-deur. W-Festival krijgt de primeur. Red Zebra zal het festival op zondag 20 augustus afsluiten. Vorig jaar sloot EX-RZ het festival nog af met een kort verrassingsoptreden. Of er ook nieuwe nummers komen, is nog niet bekend. De groep wil zich nu vooral concentreren op de set voor het W-Festival.