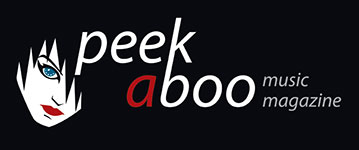 like this news item
---
---
Lust is the debut album by Belgian electronic band Lords of Acid. Originally released in 1991 Lust spawned a series of club hits. As the album's title implies, the tracks touch upon various sexually-related topics, completed by hardcore techno/new beat/rave electronica sound.
Metropolis Records releases a Special Remastered Band Edition featuring bonus tracks selected from B-sides from the album's singles. There will be two versions : a limited double LP version and a CD version.
---
Lust is het debuut-album van de Belgische electronische band Lords of Acid. Oorspronkelijk uitgebracht in 1991 was Lust de oorsprong van een hele serie club hits. Zoals de titel al doet vermoeden gaan de songs over verschillende sex-gerelateerde onderwerpen, voltooid met hardcore techno/new beat/rave electronica geluiden.
Metropolis Records brengt een Special Remastered Band Edition uit met bonus tracks geselecteerd uit B-kanten van de singles van dit album. Er komen twee versies: een limited dubbel LP versie en een CD versie.