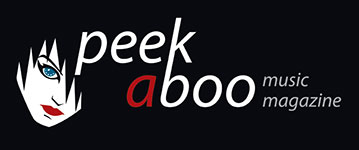 like this news item
---
---
The Knife has just released the Live At Terminal 5 live album & film from their show at New York's Terminal 5.
The film is available on DVD bundled with either CD or Vinyl. Also available is a Limited Edition Photobook & Gym Bags.
The Knife have launched an auction of bespoke instruments used during the tour which is running now. Funds raised at the auction will be donated to the charity No One Is Illegal- working for undocumented migrants in Sweden. The auction will end at 8pm BST on September 17th.
The Knife wholeheartedly endorses the work of the No One Is Illegal Networkthat provides practical support to people who are forced to live undocumented having had their applications for asylum refused. Their manifesto is clear: "We demand permanent right of residence for all people who have arrived in Sweden and wish to remain. We believe in a world without borders, a world where no-one is illegal."
The film is also available to watch in full on youtube here.
---
The Knife heeft net hun nieuwe live album Live At Terminal 5 & film gereleased, opgenomen in New York's Terminal 5.
De film is verkrijgbaar op DVD, gebundeld met cd of vinyl. Er is ook een Limited Edition verkrijgbaar met fotoboek & Gym Bag.
The Knife heeft ook een veiling gelanceerd van de op maat gemaakte instrumenten die tijdens deze tour werden gebruikt. De fondsen die door de veiling worden gegenereerd, zullen aan een liefdadigheid werk worden toegekend. No One is illegaal zet zich in voor de migranten zonder papieren in Zweden. De veiling eindigt op 17 september om 20.00 uur BST.
The Knife steunt van het werk van het No One's Illegal Network dat praktische ondersteuning biedt aan mensen die gedwongen zijn om zonder papieren te overleven na hun geweigerd asielverzoek. Hun manifest is duidelijk: "Wij vragen permanent verblijfsrecht voor alle mensen die in Zweden zijn aangekomen en willen blijven. Wij geloven in een wereld zonder grenzen, een wereld waar niemand illegaal is."
De film is hier volledig op YouTube te kijken.