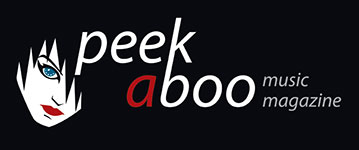 like this news item
---
---
Following their long tradition of projects based on narrative themes, The Residents are pleased to announce the release of The Ghost of Hope, a historically accurate new album based on great train wrecks of 19th century USA. The album will be released on 24th March by Cherry Red Records.
After discovering a series of vintage news articles highlighting the dangers of train travel in the late 19th and early 20th centuries and inspired by the era's graceful language, the group sets off that eloquence against the sheer horror of these devastating events. Utilizing various techniques including music, sound effects and text from actual newspaper accounts from the era, The Ghost of Hope purports to recreate several of these horrific incidents.
The album features guest collaborator Eric Drew Feldman – who has worked with everybody cool.
Track list :
HORRORS OF THE NIGHT
THE CRASH AT CRUSH
DEATH HARVEST
SHROUD OF FLAMES
THE GREAT CIRCUS TRAIN WRECK OF 1918
TRAIN VS ELEPHANT
KILLED AT A CROSSING
---
In de lijn van hun lange traditie aan projecten gebaseerd op naratieve thema's, kondigen The Residents de release aan van The Ghost of Hope. Dit nieuwe album is historisch correct en gaat over grote treinwrakken van de 19de eeuw. The album verschijnt op 24 maart bij Cherry Red Records.
Na de ontdekking van een reeks oude krantenartikels over de gevaren van treinreizen in de late 19de en vroege 20ste eeuw en geïnspireerd door de sierlijke taal van die periode, plaatst de groep die eloquentie tegenover de pure horror van deze verwoestende gebeurtenissen. Doot verschillende technieken te gebruiken, waaronder muziek, geluidseffecten en teksten uit de kranten van die periode, wil The Ghost of Hope een aantal van deze gruwelijke incidenten opnieuw tot leven brengen.
Aan het album werkte ook Eric Drew Feldman mee.
Track list :
HORRORS OF THE NIGHT
THE CRASH AT CRUSH
DEATH HARVEST
SHROUD OF FLAMES
THE GREAT CIRCUS TRAIN WRECK OF 1918
TRAIN VS ELEPHANT
KILLED AT A CROSSING