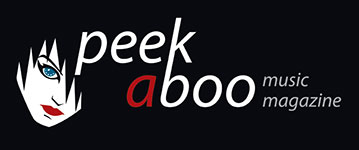 like this news item
---
THEY CALLED HIM ZONE to release entire catalogue remastered on EROMEDA RECORDS
11th of December 2017, 17:16
---
Manchester's (UK) Eromeda Records are delighted to announce to you the re-mastered versions of the entire catalogue of 'They Called Him Zone' - February 2016 - September 2017.
The music of The Called Him Zone combines sultry electronica with chewed-up, modulated guitars, evoking rain-drenched, neon-daubed streets, prescribed chemicals, and black-clad malcontents wearing mirror shades after dark. And it's always dark where they come from… Formed in Bradford, UK in 2016 the band is Mik Davis (vocals, programming) and Steve Maloney (guitar, programming, vocals). Live they are joined onstage by John Bradford, who performs on keyboards and percussion. Their approach combines a love of post-punk abrasiveness and electronic experimentation with a pop sensibility, albeit one at the darker end of the spectrum.
The band confirm they are also working on the finishing touches of a new album, which will be available via CD/Digital sometime in early 2018.
'It's nice to see our early releases out and available via all public platforms - re-mixing and mastering the tracks has allowed us to add a few extra touches to each track - the re-release is a must for diehard fans, who I'm sure will notice not only the new parts, but also the sonic difference. It is also an opportunity for us to showcase our debut single 'Gonna Have A Cool Time' as without this track, we would have never come to the attention of Eromeda Records'. Mik Davis - They called Him Zone