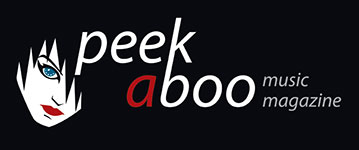 like this news item
---

This Friday the renowned Belgian Independent Music Festival 2017 (BIMFEST XVI) will kick-Off!
14th of December 2017, 13:15
---
Like every year, BodyBeats Productions have succeeded in compiling a layered and varied, but always fitting within the true BIMFEST spirit, line-up.
After last year's nearly sold-out 100% Belgian and 15th anniversary edition, BodyBeats went looking abroad again for this year's line-up. But, because there's no BIMFEST without at least a few quality homegrown products, IMPLANT (with a brand new album!) and PARADE GROUND will represent Belgium this year.
Loyal BIMFEST-goers will immediately spot a couple of returning BIMFEST acquaintances like NO MORE (D), THE INVINCIBLE SPIRIT (D) and PSYCHE (CAN) on the poster but also some less obvious names (to Belgian standards) such as rhythmic and industrial act XOTOX from Germany or the Techno / EBM crossover project of the NYC electro producer and performer Oliver Chesler, THE HORRORIST (LIVE!).
They also succeeded to get KIRLIAN CAMERA, from the warm but dark North Italy, fronted by the stunning and charismatic Elena Alice Fossi, who will undoubtedly bring the temperature in the front rows to boiling point. Also CRASH COURSE IN SCIENCE (US) will easily get the crowd moving and warmed-up with their New Wave Club classic songs like 'Cardboard Lamb' and 'Flying Turns' but they will be performing also some brand new songs from their recently released album 'Situational Awareness'. Check the brand new single/video 'Drive' here!
But one of the main catches of BIMFEST 2017 is undoubtedly the pleasant deranged British Electro combo BLANCMANGE, who almost everyone should know from their 80s mega-hits like "Don't Tell Me," "Blind Vision ',' Feel Me 'and' Game Above My Head '... to name but a few!
The two lucky ones to open BIMFEST this year are; The Swedish/Belgian one-man EBM act ELM (on Friday 15th) and Swedish electro-Industial terrorists ALVAR (Saturday 16th). These two bands were selected by the audience present on the 2017 Dark Demons Night where both bands gave a stunning live show.
Now, if you are still doubting if you should go to BIMFEST, click some of the inserted hyperlinks above (music inside) and discover what great bands & tunes you will be missing out on! Highly recommended!