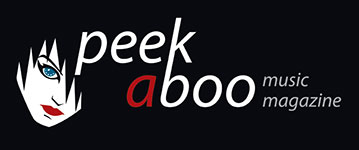 like this news item
---

---
This weekend, the DAFT / MINIMAL MAXIMAL festival will be held for the first time in Antwerp! In the past we had DAFT Festivals happening in Waregem and Kortrijk, but now for the first time, it will happen at Het Oude Badhuis in Antwerp.
As the name already reveals, this festival is mainly about both national as international bands who have ever released something on DAFT Records and / or Minimal Maximal records. These two record labels are the brainchilds of one of the most active musicians in the Belgian alternative music world, Dirk Ivens. Already since the late 1970's, Dirk is making music and has been performing, first with his punk rock band The Few, later with the more legendary The Klinik and Absolute Body Control cultbands. Nowadays he's prominent present at many festivals and international stages with his Electro-Industrial Solo-Project DIVE.
DAFT / MINIMAL MAXIMAL FEST is therefore a collaboration between Dirk Ivens and the Antwerp organization BodyBeats Productions, an organization which is also responsible for the annual and renowned BIMFEST.
In case you are not so familiar with those names on the bill we like to introduce them to you shortly:
ESPLENDOR GEOMETRICO (ES)
Is a Spanish combo that have made stages unsafe around the world ever since the early 1980s with their heavy industrial noises and beats. Together with the energetic and pleasantly disturbed jump-a-round Arturo Lanz's shouted slogans, their performances are quite impressive we must say. EG released the album Sheikh Aljama in 1992 on DAFT Records.
Facebook
Discogs
www
YouTube
PORTION CONTROL (UK)
This British duo has been active since 1980 and influenced bands like Skinny Puppy and Front 242. In 2014, they released the album 'Unrest In The Grime' on Minimal Maximal Records. Currently the band is working on new material. Their pumping beats, menacing sequences and energetic performance, easily get any audience dancing!
Facebook
Discogs
www
Youtube
A SPLIT SECOND (B)
A name that should sound familiar to you, as it is also one of those other bands that has been very active since the 80's. Their first 12" immediately became a cultrecord with dance floorfillers like On Command and Flesh. The classic track Flesh was picked up by DJ's of the Belgian New Beat hype some years later, who pitched down the speed a little, to gather filled dance floors again.
In 2012, Minimal Maximal released the vinyl version of the first ever Stained Impressions tape, in 2014 the CD version followed too. Although the band is currently touring with a 'Best Of' show around the world, there are some rumors about an new album being in the pipeline. Anyway, we know that the A Split-Second always delivers and guarantees ambiance and quality!
Facebook
Discogs
www
Youtube
DIVE (B)
Of course, the personal solo-project of the man himself could not be excluded from this festival. Not only because Dirk Ivens aka DIVE is an established value in the Electro-Industrial music world but also because the man has just released a brand new and critical acclaimed album this year! Underneath is the 7th studio album of this Dirk Ivens solo-project and has been very well received by fans and critics. The release was followed by an intensive tour of over 23 shows. This energetic en all-sensing one-man show must have had you at least once in your life!
Facebook
Discogs
www
YouTube
VITA NOCTIS (B)
Again, one of those brilliant Belgian electronic and musical export products from the 80's, maybe this time in a rather minimalist and fragile form but as good!. The first tapes were collected and released on vinyl by Minimal Maximal in 2011, and in the meantime the band also released the thrilling come-back album No Place For You on DAFT in 2015!
Facebook
Discogs
Youtube
THE FORCE DIMENSION (NL)
Also Belgiums northern neighbors are represented with The Force Dimension! Once signed to the legendary Belgian underground label KK Records and nowadays on both Minimal Maximal Records, with the re-release of their already sold out debut album KK20, as well as on DAFT Records with their new album Machinesex, released earlier this year! Electro-pop meets EBM met een vrouwelijke toets!
Facebook
Discogs
www
Youtube
GERTRUD STEIN (CH / UK)
This London-based eccentric and Swiss female artist and musician is proof younger generations can still make exciting and interesting music! Always a special, happily disturbed Girl Power performance with a wink to (her big example?) Peaches. Gertrud Stein drew Dirk Ivens attention through her contribution to the Daft Records compilation Deep, an interesting album featuring only sung-by-women tracks.
Facebook
Discogs
bandcamp
Youtube
Knk (B)
This Antwerp newcomer surprised friend and foe with the release of the Dead Body Music I +II tapes on Daft Records in 2016. Heavy and dark electronics musically in the footsteps bands like The Klinik and Dive and heavily inspired by all what is horror and pitch-black. Not for pussies!
Facebook
Discogs
www
Youtube
---
Dit weekend vind voor het eerst het DAFT / MINIMAL MAXIMAL festival plaats in Antwerpen! Er waren in het verleden al DAFT Festivals in Waregem en Kortrijk maar nu dus voor het eerst in Het Oude Badhuis te Antwerpen.
Zoals de naam van het festival al een beetje laat vermoeden draait dit festival vooral om binnen en buitenlandse bands die ooit een release uitbrachten via DAFT Records en/of Minimal Maximal records. Deze twee platen labels zijn twee geesteskinderen van één de meest actieve muzikanten in de Belgische alternative muziekwereld, Dirk Ivens. Al sinds de eind jaren 70 staat deze performer op de planken, eerst met zijn punk-rock band The Few, later met de ondertussen legendarische geworden cultbands The Klinik en Absolute Body Control. Maar tegenwoordig weer alom aanwezig op vele binnen en buitenlandse podia met zijn Electo-Industriele solo-project DIVE.
Het DAFT / MINIMAL MAXIMAL Festival is een samenwerking tussen Dirk Ivens and de Antwerpse organisatie BodyBeats Productions, een organisatie die o.a. ook verantwoordelijk is voor het jaarlijkse BIMFEST.
Mocht u niet bekend zijn met de artiesten op de affiche stellen wijn hen graag even kort aan u voor:
ESPLENDOR GEOMETRICO (ES)
Is een Spaans combo dat al sinds de vroege jaren '80 podia over de hele wereld onveilig maakt met zware industriële noises en beats.
Voeg daarbij de door energieke spring-in-het-veld en prettig gestoorde Arturo Lanz gekrijste slogans en je krijgt een indrukwekkende performance! EG bracht in 1992 het album Sheikh Aljama op DAFT records.
Facebook
Discogs
www
YouTube
PORTION CONTROL (UK)
Dit Britse duo is ook reeds actief sinds 1980 en beïnvloede bands als Skinny Puppy en Front 242. In 2014 brachten zij het album 'Unrest In The Grime' uit op Minimal Maximal Records en momenteel werkt de band aan nieuw material. Met hun pompende beats, opzwepende sequences en energieke performance krijgen ze met gemak ieder publiek aan het dansen!
Facebook
Discogs
www
YouTube
A SPLIT-SECOND (B)
Een naam die u niet onbekend in de oren zou mogen klinken, en alweer een band die actief is sinds de jaren '80. Hun eerst 12" was meteen een schot in de roos met dansvloer krakers als On Command en Flesh. Het hitgevoelig nummer Flesh zou enkele jaren opnieuw opgepikt worden door DJ's van de Belgische New Beat rage die met het nummer, zei het iets vertraagd, weer volle dansvloeren oogsten.
In 2012 bracht Minimal Maximal een vinyl versie uit van de allereerste cassette 'Stained Impressions', in 2014, volgde ook de CD versie hiervan. Hoewel de band momenteel met een 'Best Of' show' de wereld rond tourt tot in Brazilië, zijn er geruchten over een nakend nieuw album. In ieder geval weten wij dat de live shows van A Split-Second altijd garant staan voor ambiance en kwaliteit!
Facebook
Discogs
www
Youtube
DIVE (B)
Natuurlijk mocht het persoonlijke solo-project van de curator zelve niet ontbreken op dit festival. Niet alleen omdat Dirk Ivens alias DIVE een gevestigde waarde is in de Electro-Industriele muziekwereld maar eens te meer omdat de man dit jaar een gloed nieuw album uitbracht! Underneath is het 7de studio album van dit Dirk Ivens solo-project en werd goed ontvangen door fans en critici. De release werd gevold door een tour van ondertussen al meer dan 23 shows. Deze alle zintuigen prikkelende one-man show moet je minste één keer in je leven ondergaan hebben!
Facebook
Discogs
www
YouTube
VITA NOCTIS (B)
Weer één van die briljante Belgische electronisch en muzikale export producten uit de jaren '80 zei het dit keer in een eerder minimalistische en fragiele vorm. Het eerste tapes, werden in 2011 verzameld en uitgebracht op plaat door Minimal Maximal maar ondertussen bracht de band in 2015 ook het spetterende come-back album No Place For You uit op DAFT!
Facebook
Discogs
Youtube
THE FORCE DIMENSION (NL)
Ook onze noorderburen zijn vertegenwoordigd en dit met het electro combo The Force Dimension! Ooit nog getekend op het legendarische Belgische underground label KK Records en nu bij zowel Minimal Maximal Records, met de re-release van hun reeds lang uitverkochte debut album KK20, als op DAFT Records met het eerder dit jaar verschenen nieuwe album Machinesex! Electro-pop meets EBM with a female touch!!
Facebook
Discogs
www
Youtube
GERTRUD STEIN (CH/UK)
Deze in Londen verblijvende excentrieke en Zwitserse kunstenares en muzikante is het bewijs dat ook de jongere generaties nog spannende en opwindende muziek kunnen maken! Een prettige gestoorde Girl Power performance met een knip oog naar het grote voorbeeld Peaches. Gertrud Stein wist de aandacht te trekken via haar bijdrage aan de Daft Records compilatie Deep, een interessant verzamel album met daarop enkel door vrouwen gezongen tracks.
Facebook
Discogs
bandcamp
Youtube
KnK (B)
Deze Antwerpse nieuwkomer verraste vriend en vijand met de release van Dead Body Music op Daft records in 2016. Zware en donkere electronica muzikaal in de voetsporen bands zoals The Klinik en Dive en zwaar geïnspireerd door alles wat horror en zwartgallig is. Niet voor watjes!
www.bodybeats.be/en/tickets/20-21-10-daft-minimal-maximal-fest