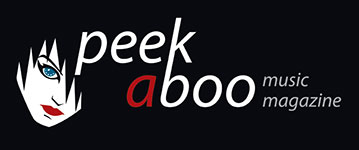 like this news item
---
Tuxedomoon's bassist and co-composer, Peter Principle Dachert, died at the age of 63
18th of July 2017, 11:15
---
Tuxedomoon's bassist and co-composer, Peter Principle Dachert, 63, has died. He was found in his room at Les Ateliers Claus in Brussels, where Tuxedomoon has been writing new music and rehearsing for a new tour. He was the apparent victim of a heart attack or stroke.
The news of his death was announced by Principle's "spiritual brother" Blaine Reininger, violinist and pianist of the band.
---
Bassist en co-componist van Tuxedomon, Peter Principle Dachert, 63, is overleden. Hij werd gevonden in zijn kamer bij Les Ateliers Claus in Brussel, waar Tuxedomoon nieuwe muziek aan het schrijven was en een nieuwe tour voorbereide. Hij was het blijkbaar slachtoffer van een hartaanval of beroerte.
Het nieuws over zijn dood werd bekend gemaakt door Principe's 'spirituele broer' Blaine Reininger, violist en pianist van de band.